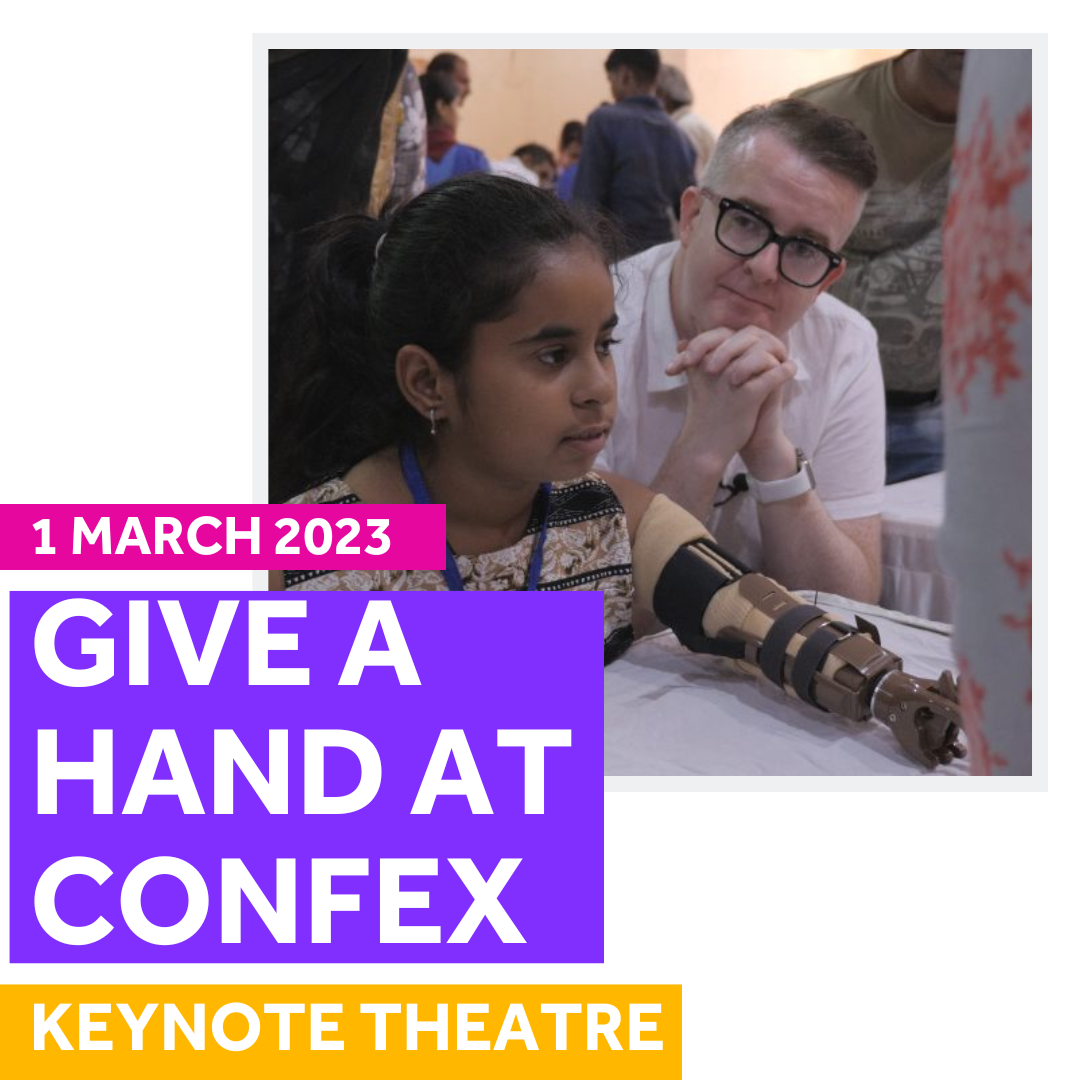 For event planners who want their events to make a difference.
The Confex x Fast Forward 15 'Give a hand at Confex' workshop is a truly unique opportunity for our 2023 event planner attendees. Award-winning Keynote speaker David Meade will deliver a 90-minute unmissable workshop allowing just 100 attendees to get stuck in and build prosthetic hands for adults and children in need. This session has been delivered previously to brands like Microsoft, Facebook and British Airways!
Use your time at Confex to make a positive global impact and be inspired for your own events.
The session is being brought to International Confex 2023 in collaboration with:
The session
For 90 minutes, you'll have the exclusive opportunity to join this FREE-to-attend session, to watch David speak and build life-changing prosthetics which will be sent out post-show.
This talk has limited availability as the goal is to provide everyone included the opportunity to be fully immersed in the experience, the chance to network and well, have fun while doing good!
Register today by filling in the form below and secure your place in this incredible session!