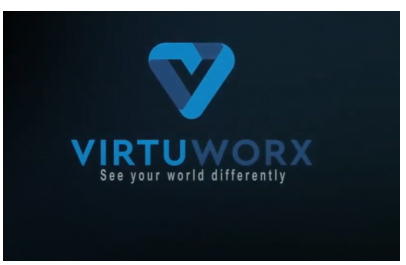 The Covid-19 pandemic has driven radical transformations across industries and around the world. Every aspect of our lives have been irrevocably changed. Gone is "business as usual" – in its place, a so-called "new normal" has emerged that has challenged us to think and do things differently.
Those in the events industry have been hard hit by the pandemic and subsequent lockdown restrictions. We will only really know the true extent of the carnage on the industry post-Covid, but what is relevant now is how we build a resilient and innovative events industry that can not just overcome but thrive in difficult times.
PCO's have to pioneer new, innovate ways to respond to the challenges of a rapidly changing world while delivering solutions and value to clients. They have to embrace new technologies and drive much-needed disruption in the events industry. Now is time to drive new thinking.
Virtuworx would like to partner with event organisers to drive disruption in the events industry around the globe. Get in touch and let's revolutionise the event space together.
Introducing a virtual platform that is set to redefine online events
Virtuworx is the closest to the real deal you will get in an online environment – it's an immersive, interactive and hyper-realistic environment that is cost-effective, scalable, customisable and tailored to both large-scale and boutique events.
Delivering real experiences and real human connections, Virtuworx is made with engagement in mind. Navigate around and network with anyone in the virtual environment.
The platform seamlessly amplifies and enhances your content, delivers value to sponsors and exhibitors and achieves that all so important ROI.
For event organisers, Virtuworx is a game changer.
Real Experiences. Real Human Connections
Create the perfect event space around your exact needs
Design the perfect event space to your exact specifications on the Virtuworx platform. Host thousands of people for a large international convention, or create an intimate meeting for a few important guests.
Need exhibition space at your event? Add 3D exhibition stands for as many exhibitors as you want.
Want one big plenary area along with multiple break-away rooms? Create a hall big enough for every attendee, and even allow guests to pick their own seat. Add war-rooms, smaller meeting rooms, classrooms and one-on-one spaces.
Looking for a reception area where attendees can meet with event facilitators and network with guests? We can design the space to include fully branded reception and casual networking areas.
Want to have the best of both worlds? Easy – Virtuworx delivers a hybrid solution, so you can seamlessly integrate events for both in-person and virtual audiences.
Save money and time, and reduce your carbon footprint
Forget about booking flights and hotel rooms, branding massive convention halls, sorting out AV and lighting systems, and providing catering for all your delegates. Virtuworx helps you cut your infrastructure costs – while also minimising your carbon footprint. In fact, you'll be able to reduce your overall budget by up to 75%.
Increase the reach of your event by inviting attendees from around the world who can all join with the click of a button.
Make your virtual event more interactive
Research conducted on virtual events have found that trade shows and keynotes tend to generate more interaction with an online audience than in a traditional setting. Attendees find it easier to post questions and chats while listening to a speaker, and are more likely to connect one-on-one with speakers in Q&A sessions after a session.
Gamification at the event also increases guest interactions, motivating them to meaningfully engage with content and others on the platform. Virtuworx is geared towards gamification, allowing delegates to earn points for interacting with speakers, exhibitors, sponsors and content which increases engagement.
Run an exhibition alongside your event
The Virtuworx platform delivers exceptional value to exhibitors with fully customisable 3D stands. As the environment mimics real life, exhibitors can virtually "man" their stands and interact with visitors in real time as they would at a live event. Exhibitors can hand out electronic brochures and link guests directly to their e-commerce store or website. Analytics after the event provide detailed information about stand visitors and content downloads, allowing exhibitors to easily follow up on leads and create new business connections.
Networking opportunities
Virtuworx delivers the most powerful networking capabilities on the planet. Forget one-dimensional virtual networking and experience an environment with a wide variety of networking opportunities powered by cutting-edge features. Bring attendees together to chat, meet new contacts and make important business connections. Dedicated networking lounges offer guests the opportunity to interact and exchange business cards or view LinkedIn profiles.
With Virtuworx you can:
Design your own avatar to look just like you
Explore virtual exhibitions and networking lounges as you would in a real life
Network with fellow event attendees like you would in real life
Meet new people
Teleport or walk to a preferred venue once a session starts
Find friends online and teleport to join them
Choose your own seat in the audience
Got any questions? Simply put your hand up and ask questions as you would in the real world
Earn points for engaging and interacting with others. Check the leader board to see how you are doing against other attendees.
Use the platform for your next:
Board Meeting
AGM
Corporate Conference or Festival
Trade Show
Association Conference and Exhibition
Art Show
Training Session
Teambuilding
Lecture
Workshop
Virtually anything is possible!
David Cummins
Executive Director
Telephone: +44 (0) 161 920 6918