25 Aug 2021
Virtual Studio Live to partner on the Digital Events Theatre at International Confex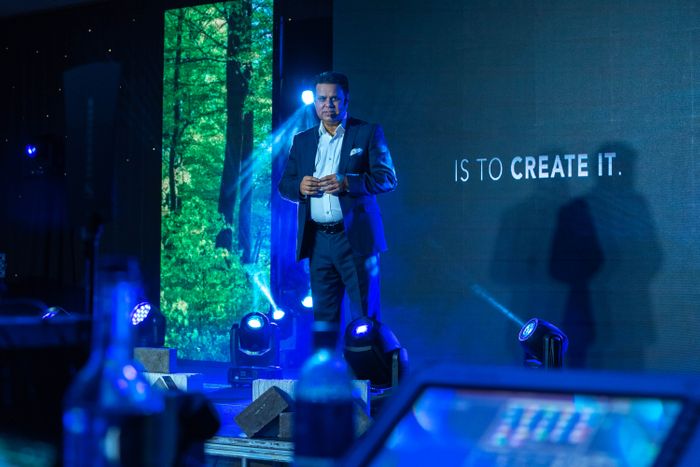 Virtual & hybrid event delivery experts, Virtual Studio Live (VSL) will support International Confex to manage the conference recording the Digital Event Theatre programme.
Project & Event director and CN30 under Thirty winner, Sunny Sethi said 'When Liz (Mash Media) & I connected, Liz saw the possibilities of having VSL deliver the Digital Event Theatre. After a challenging 18 months for the industry, it's great to be back on site at the start of September and we are thrilled to be working together to deliver one of the world's leading industry shows'
Virtual Studio Live (VSL), part of the Explosive Group, were named finalists for Hybrid Event Producer of The Year and Online Event Producer of the Year at CN Agency Awards 2021.
VSL is a joint venture with technical director Fritz. VSL can be delivered from their dedicated studios and at venues globally. Delivery formats can be virtual, hybrid or in-person. At International Confex, audiences will be able to experience hybrid delivery via Virtual Studio Live and International Confex's streaming platform.
The conference has been the largest in-person gathering of event professionals, providing exhibition organisers, corporate, agency and association event planners with the opportunity to connect with best-in-class venues, service providers and suppliers as well as experience innovative, industry leading best practices.
Sumaia Free, Marketing Manager for International Confex said 'We're delighted to be working with VSL (part of the Explosive Group). This partnership allows us to expand our global audience giving them access to a wealth of on demand content post show. This will play a key role in helping us to stay connected with our community year-round and ensure that the Digital Events Theatre lives on beyond the two days onsite!'
Over the last year, Virtual Studio Live (VSL) has seen demand surge as organisations around the world want to adapt to the 'new normal' with VSL broadcasts reaching over 6 continents and 80+ countries. Their adaptable hybrid studios available globally, can help transform any event or space allowing brands and organisations to reach a global audience.
VSL has played host to award-winning widening participation initiatives from Health Careers Live (www.healthcareers.live) including the Virtual Health Careers Conference 2020 and National Health Careers Conference 2020, which is led by a team of volunteers consisting of frontline NHS workers, healthcare students, professionals, patients, advisors and wider stakeholders. This important initiative has been announced as the winner of the NHS Parliamentary Awards - Health Equalities (NW) and has developed into the World's largest programme of its kind with thousands of participants from over 100 countries.
For more information visit International Confex 2021 and Virtual Studio Live
For more information:
Email: sunny@virtualstudiolive.com
Facebook: @vslstudiolive
Instagram: @virtualstudiolive
Twitter: @vslstudiolive
Linked In: https://www.linkedin.com/company/virtual-studio-live/
Website: www.virtualstudiolive.com/