25 Nov 2020
Till we meet again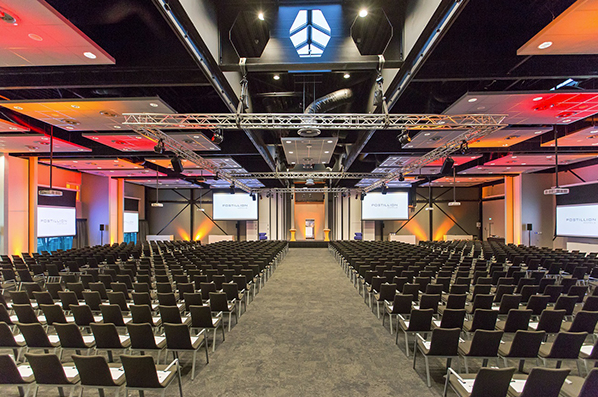 A little while longer and we can all do it all again: travelling, meeting, inspiring and debating. Business nomads cannot wait until we can meet again in real life, without interference or bad WiFi signals. We at Postillion Hotels also cannot wait until we can start hosting inspiring meetings, conferences and events again. We are more than ready to receive our international guests

Dam(n) good: Postillion Rotterdam and Amsterdam

Want to be sure that your business stay is Dam(n) good? Come to Postillion Hotel Rotterdam or Postillion Hotel Amsterdam. Both are dam(n) good options for business travellers. Whatever Dam location you choose, the airport is only a stone's throw away. Staying at Postillion Amsterdam? We are a 15 minute taxi journey from Schiphol Airport. The same goes for our Rotterdam location, with Rotterdam-The Hague Airport only 15 minutes away. What about the city centre? Postillion Hotel Rotterdam is right in the heart of downtown Rotterdam, while our Amsterdam location is only 10 minutes by metro from the city's most charming neighbourhoods. Or really go Dutch and rent one of our bikes! If you're exploring the city on two wheels, you cannot miss the opportunity to cycle straight through the Rijksmuseum.

Postillion Hotel Amsterdam opened last year. The adjoining conference centre, with space for up to 1200 people, was built on the site of the former Maple Leaf factory. If you look closely enough, you can see subtle nods to this history in the building itself. This location is often use for meetings, trade fairs and conferences. From board meetings to multi-day events, everything is possible.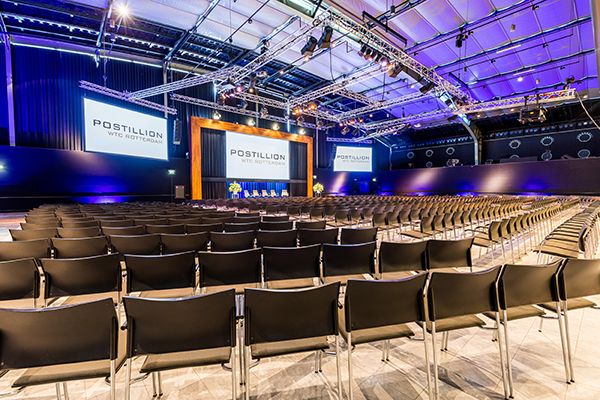 Our Rotterdam branch is in the WTC. This is also a historic location. Where once there was a corn exchange, you will now find meetings, brainstorming sessions and conferences. Business nomads can meet right in the heart of the city. The WTC Rotterdam is a listed building, with the low-rise building being designed by an architect with a highly appropriate name: Jan Frederik Staal (His surname, 'Staal', meaning 'steel' in Dutch). His son George Staal also helped with the design and construction of the building. In fact he drew the plans for the first new floor to be added to the building.

You will be able to spend the night in this unique location from April 2021. We are currently in the process of building the 168 hotel rooms. The Postillion Hotel & Convention Centre WTC Rotterdam offers countless opportunities for business meetings thanks to its 3.500m² exhibition floor. The largest room has capacity for 1100 people. There are also 29 other smaller rooms which can be connected on request.

Although it seems impossible thanks to the views from our Amsterdam and Rotterdam locations, we know sometimes your attention can flag during meetings. Here are Postillion we have a number of different solutions. We provide Brain Food where possible to prevent sugar crashes, and our Brain Breaks help to keep your mind active, with a haka or other impromptu activities.

Craving a real meeting? Book a damn good stay at Postillion Hotel Amsterdam or Rotterdam today
Thijs Peters
Telephone: 0631698476
Email: thijs.peters@postillionhotels.com
Website: www.postillionhotels.com/nl-nl/contact