13 May 2021
Three New Openings from 2020 and the Launch of the MICE Business Scheme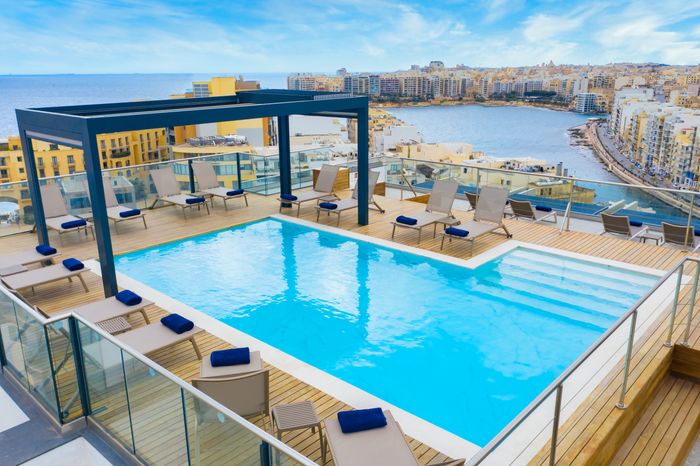 Embassy Valletta Hotel
The 4-star Embassy Valletta Hotel has eighty-one elegantly designed rooms, tastefully blending classic and contemporary elements with an uncompromising focus on guest comfort. With an enviable location in the heart of the city. It has been designed to address the needs of the discerning guest, whether travelling alone or in a group, for business or leisure.
Opened in April 2020, the hotel is ideal for small MICE groups who are looking for in-house facilities such as the conference room or the roof-level infinity pool with magnificent views over Valletta and the harbour. Guests will also benefit from a variety of entertainment options within a 50-meter radius, including the Embassy Cinemas right next door and numerous restaurants.
Hyatt Regency Malta
Hyatt Regency Malta officially opened its doors on the 10th October 2020, ready to welcome guests to the all-new 151-room hotel located in the heart of St Julian's, bringing calm to the city centre, Hyatt Regency Malta combines modern architecture with Maltese heritage, morphing the past and present seamlessly.

Business travellers an MICE organises at Hyatt Regency Malta will benefit from 479 square meters of flexible meeting, event and exhibition space which can accommodate from 10 to 200 guests.
The hotel also boasts three bars and restaurants, led by award winning Executive Chef Noel Azzopardi.
All eateries offer the ideal space to meet, greet and simply slow down. The main restaurant, Seed, overlooks the piazza and the historical Augustinian priory, open all day promising a truly unforgettable dining experience. The rooftop bar by the pool, GIN-ger, offers snacks, drinks and the stunning backdrop of St. George's Bay, while coffee and nibbles are served at Thyme which is set just off the hotel's lobby.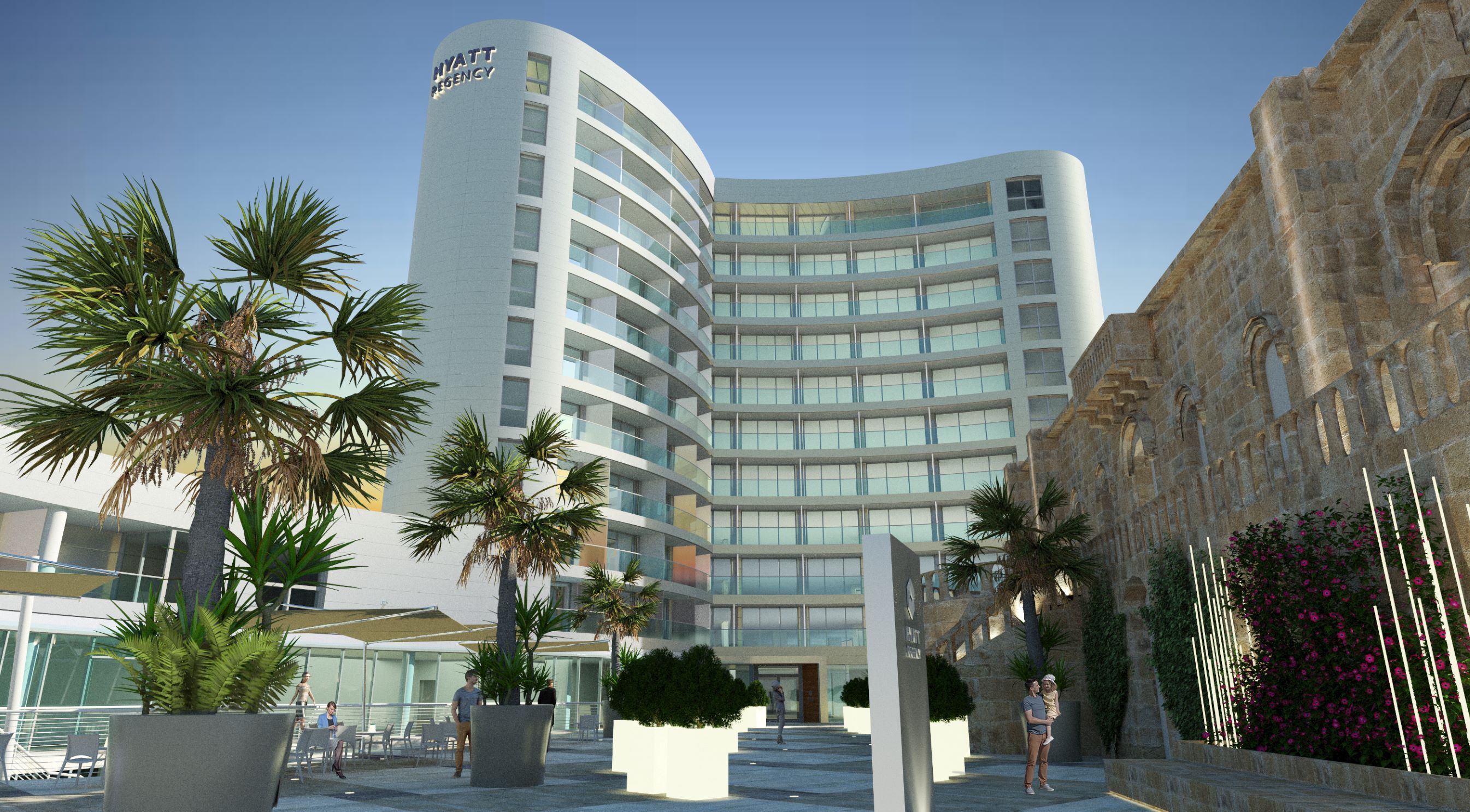 Mercure St. Julian's
Mercure Hotels, a leading brand within Accor, debuts the first Mercure hotel in Malta bringing the locally inspired brand to the heart of St. Julian's. On September 1st 2020, the midscale brand opened its doors in the center of St. Julian's, with a lovely view of Spinola Bay. The Mercure St. Julian's is a modern, comfortable and peaceful haven for visitors seeking comfort and authenticity. With it's marble floor and local traditional lace designs within the rooms, the locally inspired Mercure St. Julian's will provide its guests with an immersive local experience and serve as the perfect base to fully discover the region. The hotel's 113 guest rooms range from 25 sqm to 33 sqm and feature modern and stylish designs. They offer everything guests need for an enjoyable stay, including a large 43-inch TV, a soothing rain shower in the bathroom and a comfortable queen-size bed. Also situated on the rooftop, the hotel's pool is an irresistible draw for guests looking to refresh with an afternoon dip with breathtaking views of Spinola Bay.
A large board room is also available for anyone who needs to have a small meeting within the hotel.
MICE Business Scheme
Malta supports MICE sector with four million Euro Scheme
With a short flight time, unique venues with excellent infrastructure and over 300 days of sunshine a year, Malta offers the perfect conditions for the MICE sector. In order to promote this sector and attract more events to Malta in 2021 and 2022, the Malta Tourism Authority has launched a scheme with a total allocated budget of four million Euros.
Financial Grants per MICE Participant
The aim of the scheme is to boost the MICE industry in Malta and Gozo to attract new MICE Business in 2021 and 2022 and achieve a long-term and sustainable recovery. The Malta Tourism Authority is therefore committed to actively supporting the industry: Organisers who can prove that they will spend at least €800 (incl. vat) per delegate on the Maltese Islands will receive a grant of €150 (incl. vat) per foreign delegate. Organisers who spend at least €600 per invited person in Malta are entitled to a grant of €75 (incl. vat) per head. These expenses may include hotel accommodation, ground transportation, meals, excursions, team-building activities, event production and logistics and must be documented per participant. International flights or other means of travel to and from the Maltese Islands are excluded from the expenses.
Application for funding from 19 April
Applications to participate in the Maltese Support Programme can be submitted online at www.bit.ly/micescheme from the 19th April 2021. Applications can be submitted directly by all corporate clients, professional conference organisers, MTA licensed "Destination Management Companies" (DMCs), MTA Licensed hotels and audio-visual companies
Applications will be processed in the order in which they are received. Assistance under this scheme is subject to approval and will be granted at the sole discretion of the Malta Tourism Authority.
General Conditions
Each event can only be supported once and the grant will only be paid after the completion of the event. To be eligible for funding, the group size of the event must be more than 10 delegates and involve a minimum stay of two nights in Malta or Gozo. In addition, the event programme must promote Malta, Gozo and Comino in the best possible way.
The quality of service and product must always be guaranteed.
Further information and conditions of participation can be found here.
Contact name: Lindsey Thorpe
Phone Number: +44 7376 006211
Email: lindsey.thorpe@conventionsmalta.com
Website (Contact Page): www.conventionsmalta.com