12 Mar 2021
The Psychology of Virtual Experience Design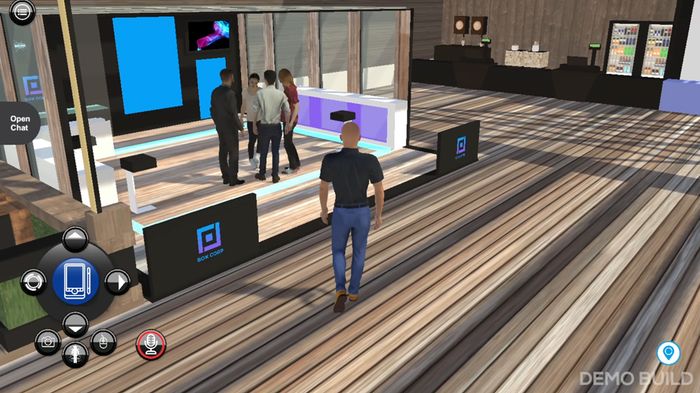 The world and the way in which we operate and interact with one another has seen a seismic shift in the past year. Trends that emerged during a global pandemic look set to continue well into the next decade. One industry that is coming into its own during these challenging times is virtual reality, offering businesses a feasible way to stay connected to employees and clients, even when being in the same room isn't physically possible.
The virtual reality in gaming industry is one that has experienced incredible growth over the past twelve months. According to the latest statistics released by Grand View Research, the global market size is expected to reach $92.31 billion by 2027, expanding at a CAGR of 30.2% over the forecast period.
As this industry thrives, others such as Live Events are experiencing one of their most difficult periods. Virtual reality platforms could offer a way to help get live events back up and running. But the difficulty in successfully gamifying live events and conferences rests in being able to keep audiences engaged and connected in a digital environment. Platforms that are able to speak to the "reptilian brain," that is the one neuro-marketers refer to as the "instinctual brain" will have the greatest advantage.
Figuring out the role of psychology in virtual experience design is something the team at The Virtulab has really put some thought into. Their proprietary software platform, Virtuworx is already helping companies host live events and conferences in custom built digital environments that utilise a unique blend of the physical and virtual world.
Originally conceived as an in-house productivity solution to help train oil and gas engineers, The Virtulab team quickly recognised the technology they were harnessing could help to solve an emerging global challenge – remote work.
"At The Virtulab we realised at the start of 2020 that we already had the tools to add meaning, as well as fun, to remote work. Our team was able to swiftly mobilise and develop an avatar-based platform that gives users an array of possibilities to keep them entertained, while also protecting privacy in the digital domain," explains Tamlynne Wilton-Gurney , Chief Strategy Officer of The Virtulab.
One of the main issues that virtual events' organisers need to address, is how to ensure delegates leave feeling connected. While physical events allow participants to easily interact with one another, forming emotive bonds enticed by the senses, this isn't as simple in the virtual world. Simply put, the days of giving out free beer and hoping for the best are over.
"Moving forward virtual experiences need to be designed with a focus on the pleasure centre in the brain," explains Wilton-Gurney. "Engaging as many of the senses as we can to help produce an emotive encounter for users."
The reptilian brain, where the amygdala and hippocampus are located plays a key role in the formation of new memories about past experiences. Essentially, this is where your "BUY" and also your "run like hell" buttons are located. This part of the brain is highly visual and has a short attention span. This is the brain virtual reality designers want to tap into and Virtuworx is already proving they can.
At the end of last year, the platform hosted the first-ever virtual TEDx event, TEDxLyttelton Women 2020 to rave reviews. By recreating the exact auditorium and stage we've seen on multiple TEDx events in the past, delegates were invited to enter this digital environment with the help of their own avatar. Moving through a virtual world in much of the same way they would have at the physical event in the past.
As humans, we instinctively crave situations that offer a chance for connections. But we also want to be able to have unique personal experiences. Virtual platforms will need to tap into these desires, creating opportunities for users to effectively design their own experience.
Wayne Strydom, the Chief Innovation Officer at The Virtulab is keen for users to take advantage of all Virtuworx has to offer.
"Our platform is only as limited as your imagination. We believe in creating bespoke environments that allow users to move freely in between different areas and conversations, much like they would in real life."
It's forecasted that by 2030 a whooping 23 million jobs will be using augmented and virtual reality in one form or another. As businesses look to the future, the way in which we approach events is destined to change. Those that are able to adapt to this new normal will be willing to rely on technology and innovations to forge ahead. Virtuworx is already positioned as a leader in the field, ready to help make virtual events memorable experiences that will have participants feeling like they are physically there.