14 Jan 2021
Skyline Whitespace: bouncing back with International Confex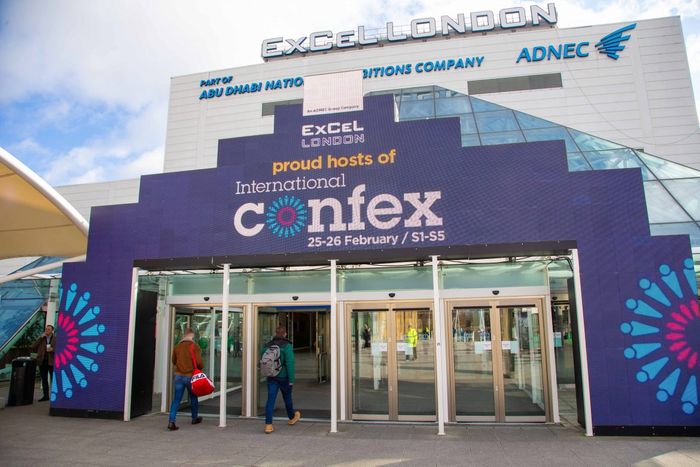 Partner content
Skyline Whitespace is an exhibition and events company many will know, with long-standing clients that include Hilton, KPMG, Bayer and JUST EAT. Clearly a business with aspiration, they have signed on to be a key sponsor at International Confex 2021, as it was at this event that the business made early gains in its formative days,
We caught up with their managing director Mary Cole to find out more and hear about how they tackled the tumultuous year that was 2020.
We know International Confex has previously played a key role in helping Skyline Whitespace's rapid growth. Can you tell us a little more about that?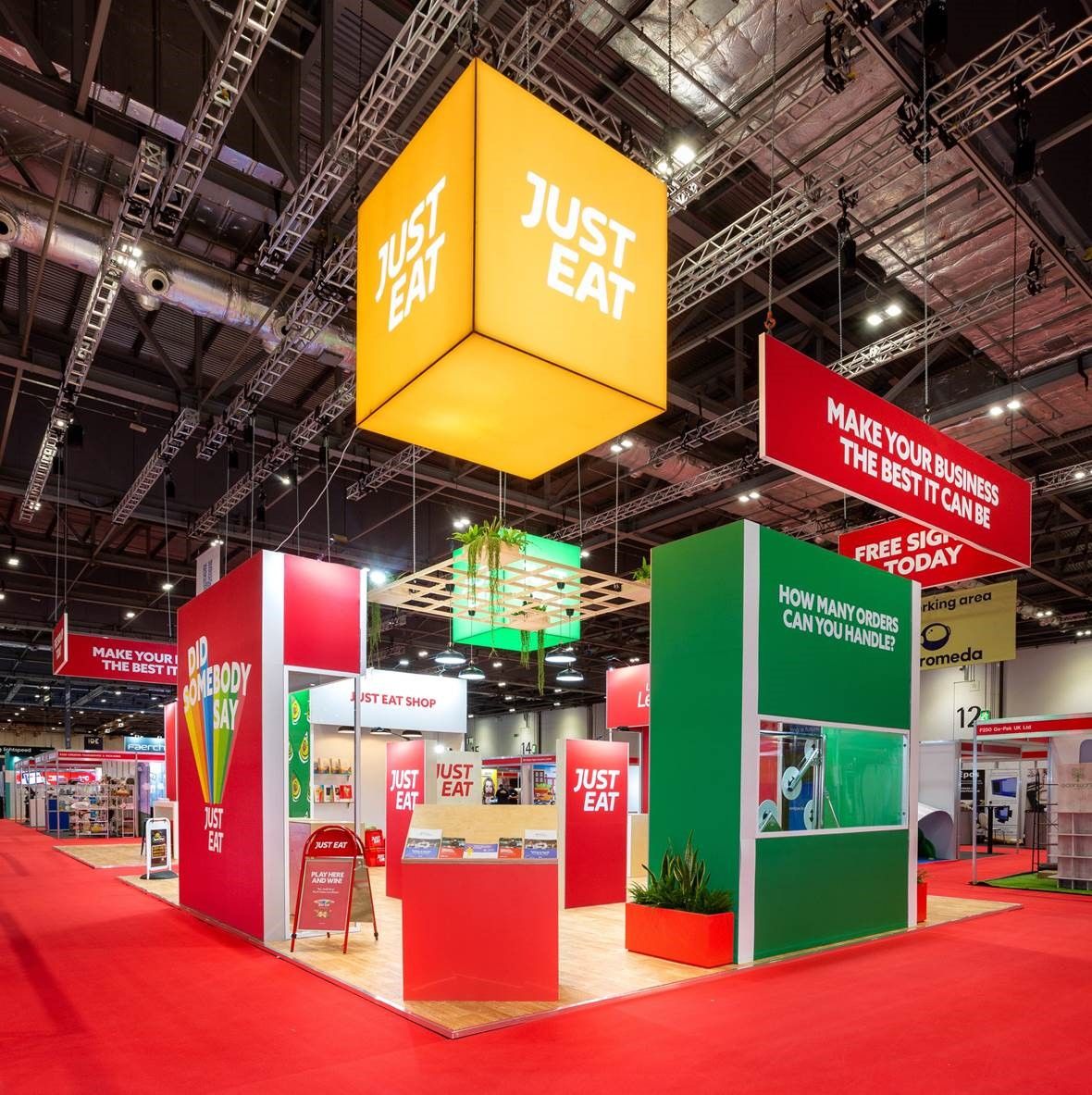 Back in 2003 we started Skyline Whitespace. Just the four of us initially designing, selling and producing modular exhibition stands. With just a few months under our belt and very little money in the bank, we wondered how we could properly launch ourselves and get some sales, fast. None of us were taking a salary and we were nervously wondering how long we could keep that up.
We knew International Confex was coming up and having attended the show previously when working for our old company, we figured that this might be the right opportunity to give the company the boost it needed. It was a huge investment at that time and used up pretty much all the funds we had managed to save. Way above our comfort zone, we took the plunge. Knowing the show from previous experience, we were confident we would get some sales.
Fully aware we needed to make an impression; we booked a good sized 6m x 4m island stand space. We designed and built the stand from some stock we had built up and printed graphics using a new large format printer we had recently purchased. We all got stuck in building the stand along with printing marketing brochures for the event.
I vividly recall turning up super early on the day to make sure the stand was sparkling. Carefully arranged getting teas, coffees and biscuits ready for visitors. The doors opened and we waited eagerly. Well, it's fair to say it went better than expected, we didn't stop speaking to potential clients for two whole days. At times we could barely manage the number of people visiting the stand. The big risk had paid off.
How did the success of the show impact your business afterwards?
From that show we won business with HMRC and The Office of the Deputy Prime Minister among others. These sales developed into long term relationships that lasted many years and we are still doing regular business with some of the customers we won from that show. We can honestly say that show catapulted our business to the forefront at a critical point in the company's history. It was, without a doubt, one of the best decisions we made. In 2019, Skyline Whitespace generated over £7.8m sales, had 52 employees with a 2,800sqm production workshop and studio in Wimbledon, South West London.
The current pandemic is likely one of the hardest things your company has faced since then, how has Covid-19 impacted your business?
In March last year, we watched in horror as all the sales we had planned for 2020 were literally wiped off our schedule for the entire year ahead. It was like a bomb went off and everything stopped. Within a few weeks we had sent all the staff home. I remember sitting and surveying the damage wondering where we go from here.
We considered shutting up shop and hibernating the business, but it just didn't feel right. After watching Rishi Sunak announce the Furlough Scheme on 20 March 2020, we immediately knew we could carry on and get through it. I personally recall watching in utter astonishment and excitement at the idea we would get this huge financial support for our staff.
At the same time, I felt shock as the seriousness of the situation became apparent. It felt like we were at war. Without hesitation we all agreed we would carry on. We had a good reserve in the bank from years of reinvestment in the business, and the company was on the verge of a new phase just prior to the bomb going off. We couldn't let that all go. We formed a small, core team of 15 people and furloughed the rest of the company.
With physical exhibitions and events off the cards, where did you decide to channel your efforts?
Firstly, we had to pick through the damage from 'the bomb'. Every client had to be contacted and we had to work out individual arrangements for each one. Cancel, postpone to later in the year or the following year. For some we had done all the work, some partially and some none. It took months and was made ever the more challenging with so many clients furloughed.
We then got to work on devising a new product range that might have demand in the new Covid environment. We looked at alternative uses for our modular systems and began to explore the opportunities within virtual events and exhibitions. We created a range of social distancing solutions for everything from offices, schools and retail to hair salons, restaurants and bars. We launched an online shop, developed our temporary walling offering for vaccination and testing centres and launched a range of outdoor domes that can be used for outdoor dining and as visitor pods within care homes. We created website landing pages, digital brochures and built marketing campaigns around each and every product idea.
I can honestly say, we have worked the longest hours for the longest amount of time I can recall since we started the business. A true roller coaster experience. At times it was like banging our heads against a wall and other times it was crazy busy and I could barely manage the calls the demand was so great. We went from selling multi-level international exhibition stands to selling sneeze guards and temporary desk dividers. We simply didn't care. It was like we had a new inflated currency, and a £100 sale was like a £10,000 sale in old money.
As we begin 2021 with optimism that things could return closer to normal this year, where do you see things heading for the exhibition and events industry?
The worst is over. The vaccine is available, and fingers crossed the roll out will be fairly rapid over the coming months.
The exhibition industry will be a different space for the next couple of years and we believe it will take some time to return to how things were prior to Covid-19, if it will ever be the same again. Undoubtedly, the virtual exhibition will have more prominence alongside the physical exhibition. The 'hybrid' is the future for sure but we believe and hope people will be craving attending traditional physical exhibitions and events once it is safe to do so. Additionally, we can see businesses spending less and understandably wanting more from their investment. Most crucially, environment and sustainability will be a top priority for most companies and with our business built on reusable and sustainable exhibition and event solutions, we feel we will be well placed to serve this need.
We are very excited and optimistic for this year, so much so that after a few years gap, we have committed to International Confex 2021 as an exhibitor, a sponsor and a preferred supplier. It feels like we have come back round. International Confex is what got us off the ground and hopefully will help us bounce back in 2021.
Image: International Confex 2020, Aniseed Photo