11 Mar 2021
Royal Windsor Horse Show relies on Red Giant to ensure the Show will go on...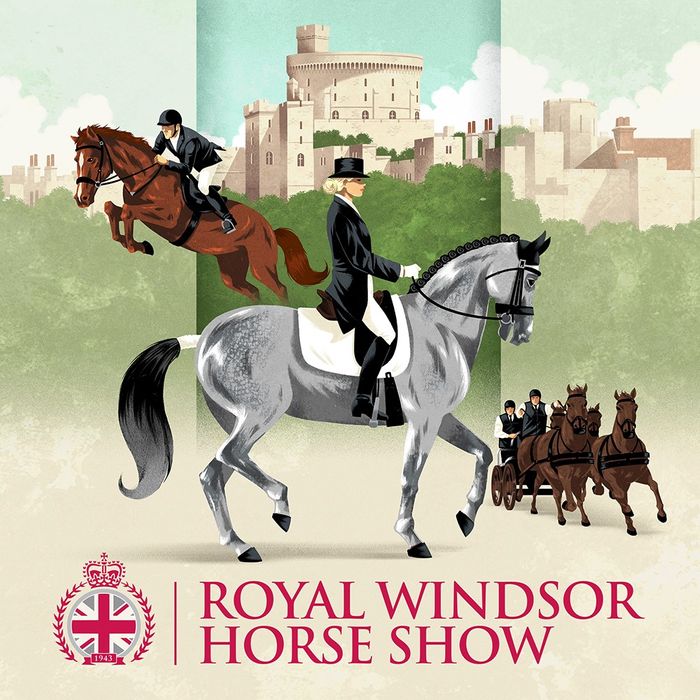 When Covid hit the UK last year, and the events industry was turned on its head, the organiser of Royal Windsor Horse Show needed some creative thinking to enable The Queen's favourite Windsor Castle Garden Party to satisfy thousands of loyal followers.
So they turned to Red Giant, a London-based graphic design and web development agency to reinvent the physical show and turn it virtual. We have been working with RWHS for more than 10 years, constantly refreshing their marketing materials and event collateral - everything from core creative and press ads to social media banners and website (along with tickets, passes, flyers, post-show reports and so on).
But how do you hold a show, without holding a show? A show that has traditionally enjoyed thousands of visitors flocking to Windsor to enjoy world-class equestrianism, browse hundreds of 'pop-up' shops and meet with like minded individuals. You take it on-line of course, with live competions, streaming videos, an interactive virtual shopping village (searchable, browseable, discoverable), presentations and a hole host of assorted digital fun stuff. That's what we did, in just three weeks!
Star of the show was unquestionably the Virtual Shopping Village - a fully interactive digital version of the real thing, with hundreds of shops beautifully displaying their wares in a bespoke online environment. All driven by meticulously controlled data and with cutting-edge visuals to encourage user interaction.
Is it our design flair, attention to detail, ability to deliver on budget and on time, or is that we're great people to work with who do what we say? It's probably a bit of both. Which maybe explains why we have been working together for more than 10 years. It's not just RWHS who has benefitted from our support; over the years we have also worked across the following major events…
Taste Festivals •
ATP World Tour • London Classic Car Show
The London International Horse Show at Olympia • CarFest • Ryder Cup
Ideal Home Show • The Restaurant Show • Ski & Snowboard Show
Pub in the Park • National Pet Show • Champions Tennis at the Albert Hall
and HM The Queen's 90th Birthday Celebration.
We have even worked with Mash Media on this year's creatives for Confex and The Event Production Show.
Could your event do with a kick-start this spring? If so, why not drop us a line at info@rglondon.co.uk?