12 May 2021
Rediscover the Business Playground of South Africa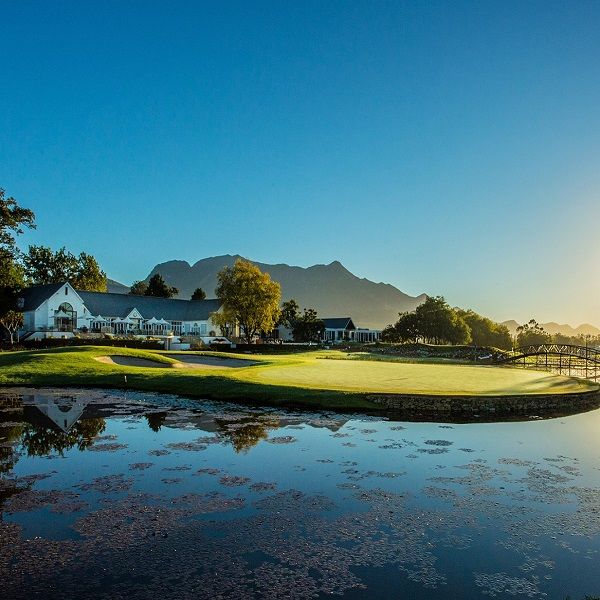 Fancourt's warm hospitality, understated luxury and enviable offering of activities and attractions has cemented its reputation as South Africa's premier lifestyle resort. While Fancourt needs no introduction to keen golfers and holidaymakers, it is also the perfect choice for the international MICE traveller.
There's no better time than now to rediscover the business playground of South Africa.
An ideal location with ample space
Located just outside George on South Africa's Garden Route, overlooked by the majestic Outeniqua Mountains and surrounded by 613 hectares of pristine countryside, striking landscapes and a staggering coastline, Fancourt is the perfect place to mix business and pleasure. The hectares of lush countryside makes for stunning views and plenty of opportunity for outdoor pursuits. It's not called the business playground of South Africa for nothing!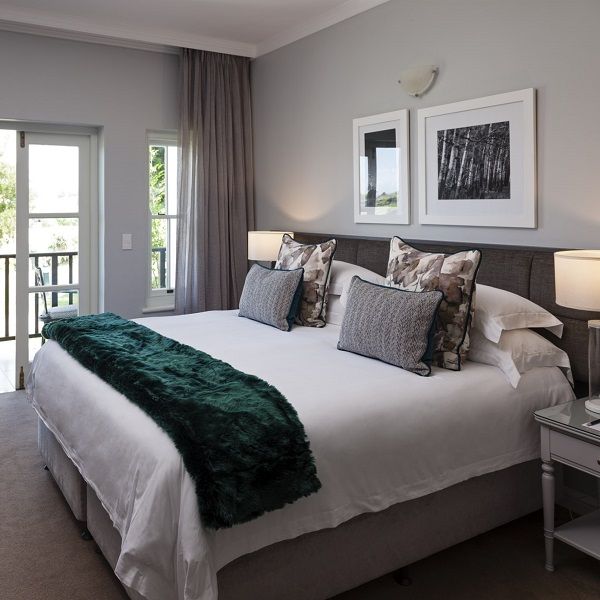 Activities in and around Fancourt
Whatever you want to do, you almost don't even need to leave the Fancourt estate. Fancourt will happily organise a round of golf (or three!) for your team or pop in for a treatment at The Spa at Fancourt (named the 'Best Hotel Spa in South Africa' at the annual Les Nouvelles Esthetiques Spa Awards in 2018). Adventure-seeking delegates can enjoy mountain biking, horse riding or trail running, or simply keep active by exploring the estate on foot, by bike or Eco Elec Scooter. Two beautiful pools beckon (one heated, perfect for winter or early morning swims), while Fancourt's fishing dams tantalise anglers with big-mouth black bass. Following a meeting or conference, corporate travellers can explore the estate or chat to their team to organise an afternoon of wine tasting at one of the local vineyards.

If you can manage to tear yourself away from the variety of activities on the Fancourt estate, Fancourt offers guests the perfect base from which to explore the Garden Route and the leisure team is on hand to organise these experiences for you.

Choose from a Big 5 game drive, an unforgettable beach braai or boat cruises along the Knysna Lagoon.
Ease of access
An easy 10-minute shuttle from George airport delivers guests to the Fancourt estate, where modern conference facilities (including a banquet hall, boardrooms, meeting rooms and breakaway options), 5-star service and beautiful accommodation awaits.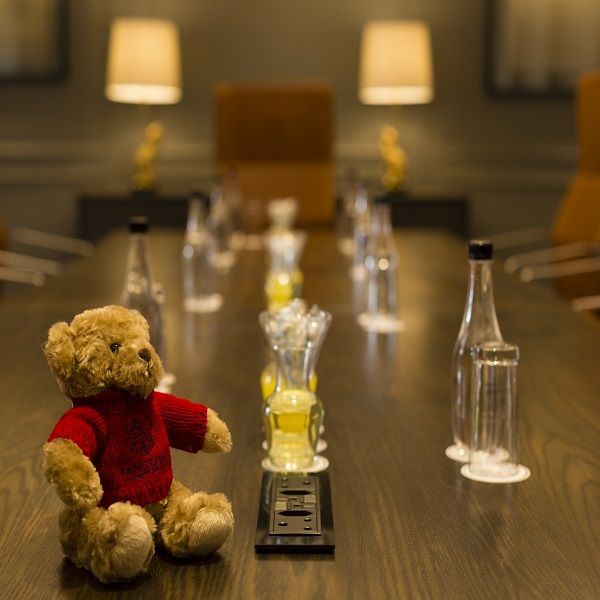 Safety
You'll be greeted with plenty of big smiles at Fancourt – despite not being able to see them underneath the masks! All our staff wear masks and are well trained with the latest protocols. From sanitising your hands before entering the premises to filling in a wellness questionnaire to declare any symptoms that you may be experiencing, these COVID-related changes all help keep you safe.

For Peter Dros, Sales & Marketing Director of Fancourt, safety is critical: "The days of spending eight hours indoors at a conference or event are over. Organisers are actively looking for venues which offer an indoor/outdoor flow, flexible configurations which can deliver social distancing with ease and spacious grounds for al fresco events."

The health and safety of you, your team and delegates and our staff are of utmost importance. Fancourt's health and safety measures are in place to ensure a safe, healthy and enjoyable stay at Fancourt. Follow the link to our website for more information.
Flexibility
Flexibility is the name of the game at Fancourt. Fancourt's many conferencing facilities, venue options and packages can be tailored to your specific needs and preferences.

Conference facilities are equipped with modern audio-visual and computer equipment, full business services and video conferencing.
Fancourt's wide array of stunning venue spaces, from marquees to spacious outdoor areas, are ideal for safe and socially distanced events, conferences and functions. Our extensive 613 hectare grounds and conferencing facilities, particularly suited to outdoor functions, have become even more in-demand than ever before.

Rediscover the business playground of South Africa – there's never been a better time. Contact the Fancourt team today.
URL links : https://www.fancourt.co.za/events/conferencing/
Contact name: Leroy Ferreira
Phone Number: +27 44 804 0010
Email: groupreservations@fancourt.co.za
Website (Contact Page): www.fancourt.co.za