11 Mar 2021
Julia Charles Event Management reports £420,000 worth of enquiries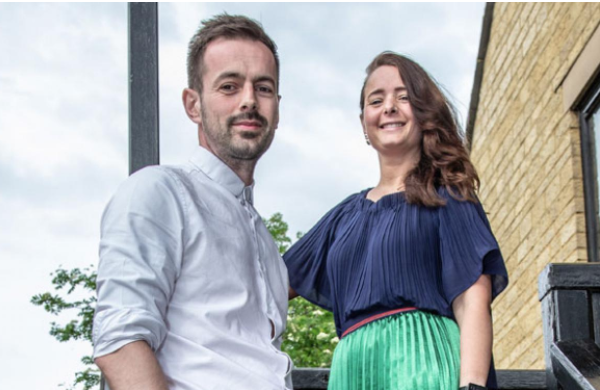 A creative events agency has reported a surge in enquiries for corporate bookings since the prime minister unveiled his roadmap to reopening the economy.
Milton Keynes-based Julia Charles Event Management reported a 41% increase in corporate enquiries, worth a potential £420,000.
In March, private client services saw growth of 33% in bookings and nearly 120% in enquiries compared to February 2021.
While the substantial increase was welcomed by the management, it was noted in a downloadable document that travel restrictions prevent yet further growth.
When asked by Conference News what reassurances corporate clients want ahead of committing to live in-person events, the agency's director and co-founder Michael Charles (pictured left alongside CEO Julia Charles-Wiginton) said that flexibility in terms and conditions was vital.
"We have put in place a 'Covid cover pack'. This essentially means we are only working with a supply chain that understands that due to Government updates, we may need events to be moved to a date not too far in the future," he said.
"The reduction of the initial deposit amount, along with help in budgeting overall, allows clients to feel a bit more reassured in the booking process.
"On top of this, we are carefully checking all terms and conditions from top to bottom of our supply chain. These are then discussed with the client and broken down into plain English."
Budgets
Charles said that questions remained over the scale of budgets as some clients are yet to decide where to put them
"Budgets are there although somewhat limited due to clients seeing a reduction in their own revenue and loss of event funding last year," said Charles. "Even retail clients of ours who have seen an increase in sales appear to be holding back."
However, Charles said that after speaking with his clients, they said they are ready to spend again but on what remained unknown. "With virtual being so successful for us and our clients, they are able to relax knowing their brands can still cope without live events, to a degree," he said.
"Both our clients and ourselves are simply waiting for our Government to give us all reassurance for live events to start again. The road map was very positive but still not set in stone."
After the false promise of an October restart date in 2020, Charlies said that brands are expected to be more careful and learn from past mistakes.
"Once we have confidence restored, I see our industry picking up very quickly. Both customer and supplier are raring to get back to live events and engage face-to-face, it still remains the best way of doing any big business."
Image: Aniseed Photo