16 Nov 2020
International Confex and EventLab announce collaboration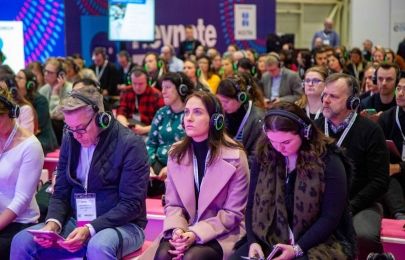 International Confex and EventLAB by Hire Space have confirmed a collaboration to combine their shows to offer venues a double lead gen opportunity in addition to a Covid relief rate to help venues to re-establish their contact with event organisers.

Hire Space's COO Edward Poland hosted Q&A sessions at international Confex in 2020, which were well attended by corporate and agency event planners and offered venues an opportunity to understand organisers' pain points.

The two shows have worked together to create a combined show and marketing package for venues. The aim of the collaboration is to offer organisers two networking opportunities to meet, engage and do business with venues, as many venues have adapted their propositions significantly and it is important for organisers to understand all safety measures and hybrid capabilities available as well as establish strong venue relationships as they restart their planning.

Venues taking advantage of the offer also benefit from an annual accreditation to Hire Space's Safer Venues program, designed by corporate event planners and independently certified by health and safety bodies to provide a gold standard for Covid-secure event planning.

International Confex is due to run on its revised dates of 12-13 May at ExCeL London and EventLAB which is scheduled to run in October 2021.

Duncan Custerson, Event Director of International Confex, said: "I have always said that international Confex's future is all about strategic partnership as it represents an industry which thrives from collaboration and shared learning. While the last six months have been challenging, they have undoubtedly brought our industry closer together and allowed for a hot bed of creative thinking. As we all navigate the inevitable road map back to LIVE events, it is important that we support our industry the best we can and collaborations of this nature are a prime example of 'client first' thinking - we truly hope this initiative offers a helping hand in our industries kickstart.''

Head of EventLAB, Felicity Cator, added: "2021 will be a key year as the events sector emerges from the pandemic, and buyers will be looking out for forward-thinking venues and suppliers with renewed purpose. We're delighted to be teaming up with International Confex to offer a compelling sales and marketing opportunity for venues, and to be playing a key role in getting the events industry back up and running. By taking part in the two shows and benefiting from the associated online and offline marketing activity which goes with it, venues have a great opportunity to be prominent in a resurgent events sector."

Picture provided by Jonathan 'JT'' Taylor at Aniseed Photo.