11 Mar 2021
How to use LinkedIn for Event Organisers.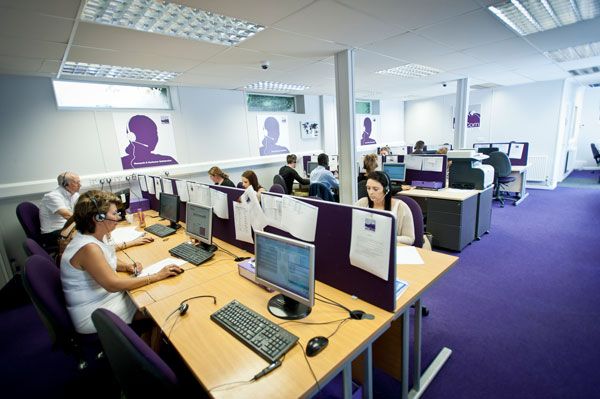 As a telemarketing supplier to the events industry, we saw our bookings and pipeline disappear last March as each event got cancelled and some panic set in of course. If we had known how deeply this was going to affect the industry then and how long it was going to last, I am not sure that we would have survived through the levels of stress that this foresight could have created.
Survive we did though (if I am not speaking too soon)! By going digital.
Back in the good old days of 2019 when life was almost normal, we started to introduce LinkedIn into our campaigns for both lead generation and visitor attendance. This worked very well then but in 2020 it became an absolute must rather than a nice to have option.
We know that event organisers have started to talk about this and to wonder about its efficacy and indeed what the process is to get the best results, so we wanted to share our experience to help get the industry going again.
The process starts with making sure that you have identified the right data as with any sales & marketing activity but often this is the point of failure. This can be done using Sales Navigator and/or it can be built from some base data that you own. It depends on your starting point as to how this process evolves.
The next step is about creating the message to put across your reason for connecting. We are using a personal profile to do this, so each connection request is coming from you/someone in your organisation and NOT from a company page. The more relevant and credible the profile, the better the conversion rate.
There are many people who advocate "Not Selling" on LinkedIn and the sending of very woolly messages like "I love your profile" or "I see we have mutual contacts" etc. This is fine if you want more connections and to build longer term relationships, but not so good if you want to use this method for short term lead generation or to get someone along to an event which is imminent.
It is our belief (and experience), that being succinct and direct about your reason to connect will bring better conversion rates and more qualified contacts.
Once you have your connections (20-40% will usually connect), then you know who your best prospects are to follow-up with more LinkedIn messages, email, phone calls, calendar invites or registration links.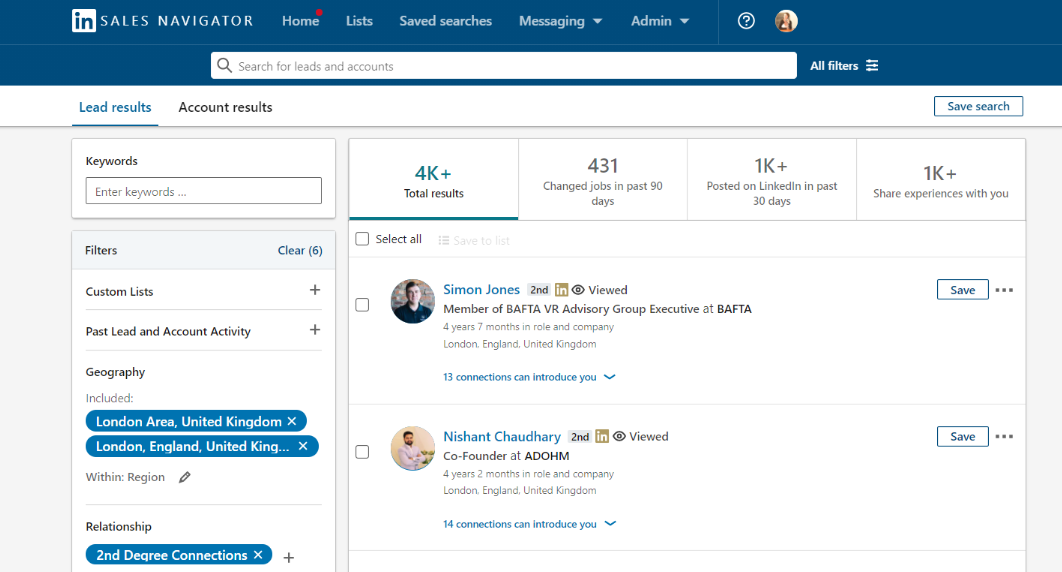 This is a great way of creating a systematic process which works and when done right will keep your salespeople in front of prospects all day long. We use Calendly links as part of our own process and suddenly your diary can be filled up with prospect calls one after the other. A tip here is to block out some chunks of time in your Outlook etc, to do other things like write proposals, have lunch and do other tasks.
As well as lead generation, we have seen this work for getting people along to physical & virtual events and have examples where this has been the best performing channel even though the attendees were generated from new data. Also, it has helped in boosting awards entries when clients have been concerned that they are short on target for entrants with a deadline looming.
A secondary benefit to building up connections is they are then with you for the long term and you can post content or run more campaigns and be sure that your message gets through even if they move company, unlike the data on your CRM.
Another great exercise is to look at your CRM and to see if there are contacts already there that should be connected to you (there will be loads). With your 1st degree contacts, you can then run a different type of campaign and it will surprise you as to who comes out of the woodwork!
There are a lot of technology platforms now available to help you do this, but you need to be wary of using many of them as LinkedIn can block your account if it believes it is being misused. They only do part of the job too and the difficult bit needs to be done by someone with data expertise and campaign management knowledge. The follow-up of all the direct responses is all important and this needs to be well managed daily to keep on top of it and to maintain a professional image.
Your sales team can do this, just as they can do cold calling and update data in a CRM but they don't necessarily have the time to do it consistently enough (100 invites a day usually) to be building constant pipeline. Similarly, your marketing team could run acquisition campaigns if they have the time. Or you can outsource to a supplier who understands your industry and has experience of lead generation or event attendance campaigns.
I have been selling since the 1980's and the channels have changed but the challenges remain the same for creating new business. Right now, LinkedIn is providing us with an opportunity, and it seems to have hit a sweet spot. In time it will become saturated just as email has or there is a danger that LinkedIn may change the algorithms to stop too much activity. In which case it would be sensible to make hay while the sun shines 😊