07 Oct 2021
Gleanin helps drive 285% surge in International Confex LinkedIn impressions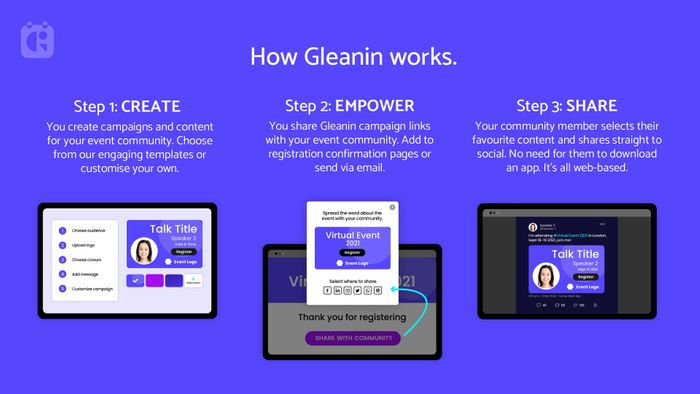 In the 30 days before the show, Gleanin's attendee advocacy social amplification campaign saw a monumental boost of impressions across the International Confex LinkedIn page, peaking at 285% in the 30 days prior to the event.
Marketing Director, Alex Jones said, 'It really was quite extraordinary, obviously we're seeing a huge increase in traffic across our social platforms, which is incredible for brand engagement, but Gleanin have definitely been key to the huge numbers we witnessed for International Confex. Increasingly, reviews of peers are making a huge impact in our decision making process and so to have the community advocate their attendance to events is a huge piece of a marketing campaign, now more so than ever as confidence is still growing'
'Tamar Beck, CEO of Gleanin concluded, "There's so much digital noise out there. It's almost impossible for event marketers to connect with their audience. So, we built a Community Marketing Platform for them. Now they're cutting through the noise, getting more attention, and generating more attendees for their events."