25 Mar 2021
Flume supercharges sales performance with Flume Sales Enablement launch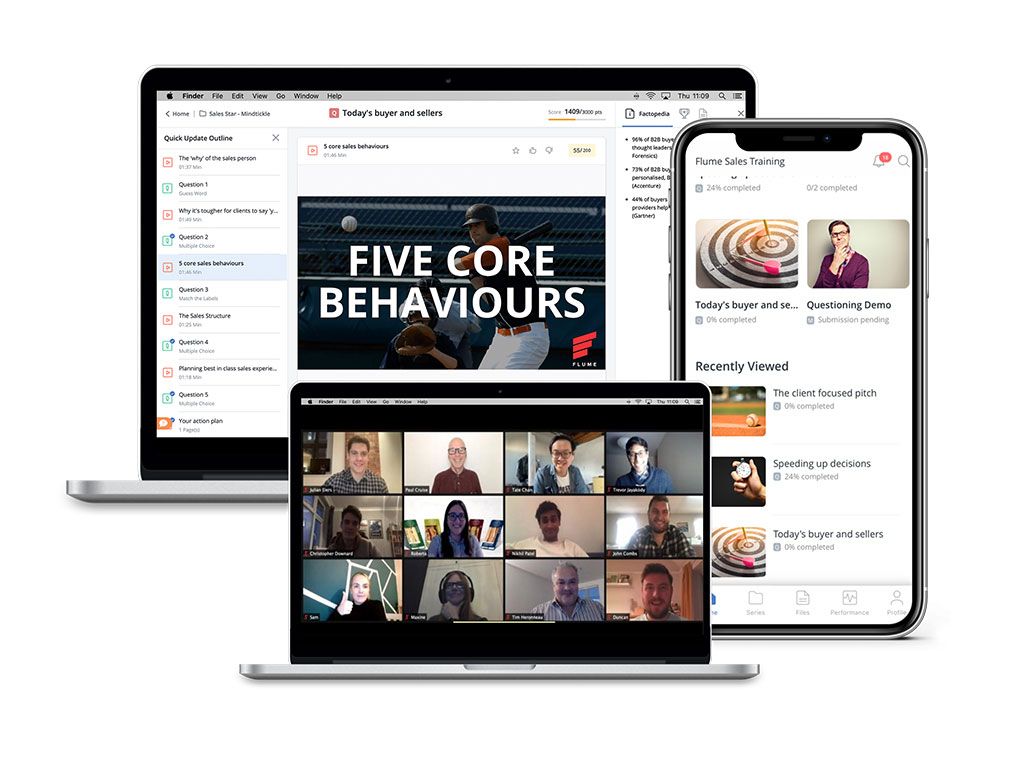 Flume Sales Training, best known for driving sales results via high impact face-to-face training and coaching have announced the launch of their brand-new product: Flume Sales Enablement.
Flume Founder Raoul Monks describes why Flume Sales Enablement is the vital new tool for industry Sales Leaders:
"The events industry has suffered more than most. Sales teams are having to teams adapt to new ways of working, re-energise when they return from furlough, and they need support. Remote working means that they need new ways to learn, whilst, more than ever, sales leaders need to prove that any investment in training is directly improving results. To meet this challenge, we have built Flume Sales Enablement".
Flume Sales Enablement is designed to drive consistently brilliant sales performance all year round. It provides sales teams with cutting edge on demand content and then optimises and embeds the learning via live coaching. The product is made up of a unique combination of three powerful elements:
Powerful and bite-sized structured content
Simple templates and personalised action plans
Personalised coaching and sharing of best practice
Flume's content will be hosted on Mindtickle, the world's leading sales readiness platform. Flume Co-Founder Richard Myles says: "Flume Sales Training and MindTickle are so well aligned. We're both obsessed with changing sales behaviours and driving sales performance".
Support from the industry so far has been unanimously positive. Mike Seaman, CEO of Raccoon Events commented "This is an absolute game changer- Flume have created the future of sales training."
Fergus Gregory, Director, Collingwood Advisory added "this is another brilliant innovation from Flume, Businesses need to look beyond buying traditional training and focus on buying sales outcomes."
This is a game changer for event sales teams.
To find out more please click here: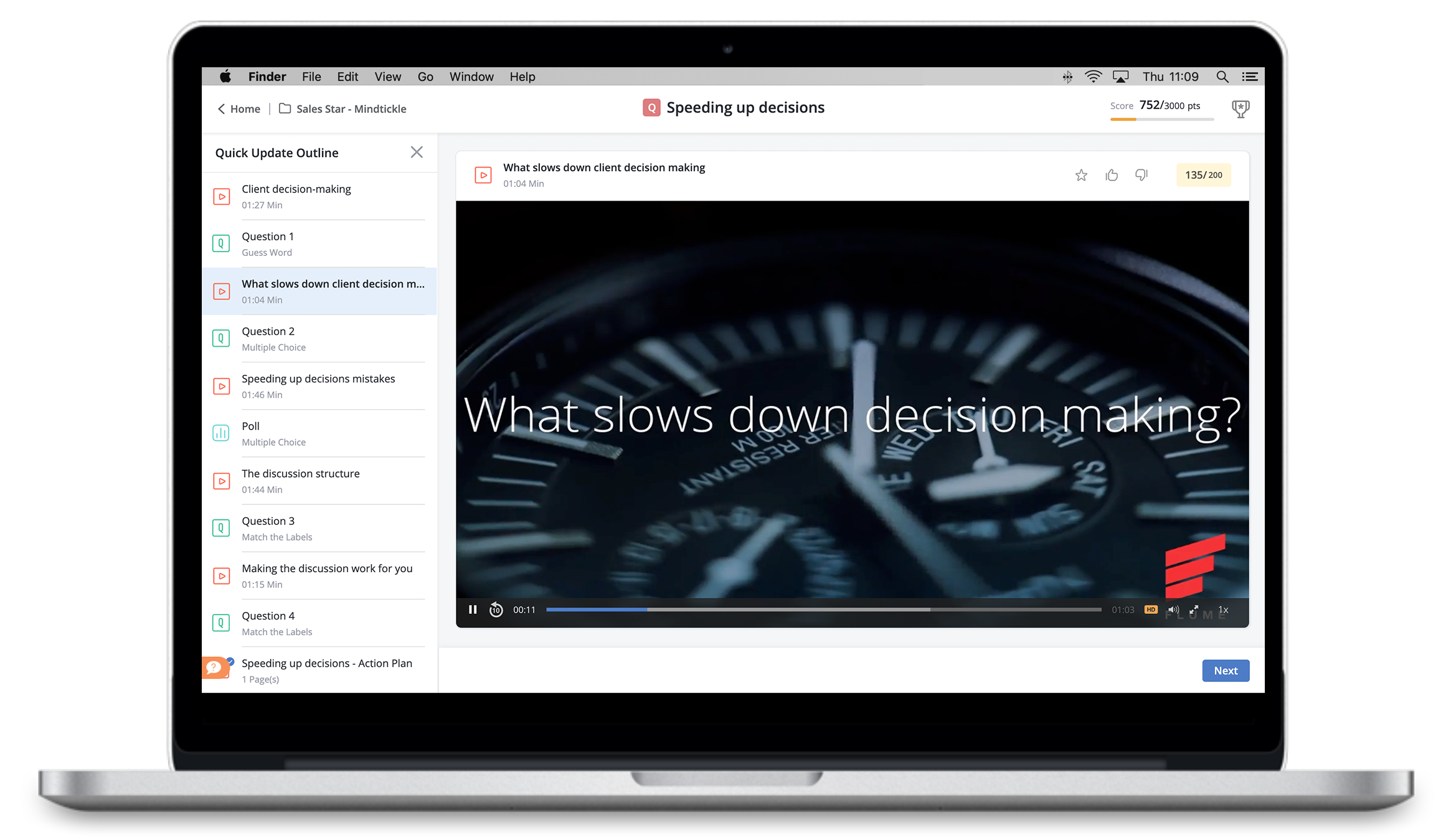 About Flume
Flume help companies create the most powerful sales and marketing approaches by encouraging them to walk in their clients' shoes. Flume are well known across the event industry for driving sales results via high impact live and on-demand training services.
Further information
Website information
Contact Information for further information
Richard Myles, Director
+44 (0)7831 622 146