11 Mar 2021
Explori's virtual benchmarks: How do visitors and exhibitors feel a year on?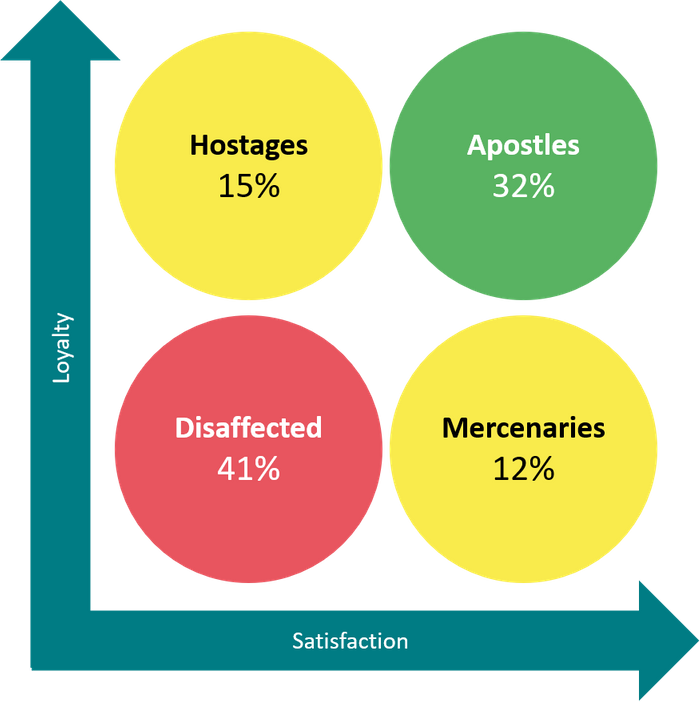 Event feedback experts, Explori, began measuring visitor and exhibitor sentiment towards virtual events from March 2020. Their latest examination reveals two things: attendee sentiment is increasing, and despite low exhibitor sentiment there is a notable minority who are having a positive experience.
The company's initial benchmarks demonstrated that attendee sentiment towards virtual events was positive. Attendees scored virtual events better across key metrics such as Value for Time and Net Promoter Score. However, as Overall Satisfaction scores were in line with the live events benchmark, this suggests NPS may be higher because it requires less effort for the recipient to interact with a virtual event.
A year on, the benchmarks show attendee sentiment for virtual events is increasing. This is led by increased virtual trade show scores. Attendees are scoring virtual trade shows even higher for satisfaction and their likelihood to recommend compared to the 2020 benchmarks. Though content-led events typically perform better in the digital landscape, digital trade shows appear to be catching up.
However, initial exhibitor benchmarks revealed that exhibitor sentiment was not so positive. Exhibitors scored digital events lower than their live event counterparts for Overall Satisfaction and Return on Investment. A year later and exhibitor sentiment is still low. Interestingly, when Explori's researchers dug into the data some unexpected insights emerged.
Explori examined the relationship between loyalty and satisfaction for exhibitors. The loyalty-satisfaction chart can be separated into four quadrants: Apostles, Mercenaries, Hostages, and Disaffected.
Apostles - high loyalty and high satisfaction. They enjoy virtual events and will exhibit again.
Mercenaries - high satisfaction and low loyalty. Their low loyalty is usually for reasons outside of an organisers control (i.e. the event isn't important to their role).
Hostages - low satisfaction and high loyalty. This can sometimes represent a lack of competition in the space. Exhibitors aren't happy with the virtual event, but it is their only option.
Disaffected - low satisfaction and low loyalty. These exhibitors are not satisfied with the virtual events and do not plan to exhibit virtually in the future.
Explori found that 41% of exhibitors fell into the Disaffected quadrant. These exhibitors have low levels of satisfaction and are less likely to exhibit at virtual events again in the future.
However, one-third of exhibitors fell into the Apostle quadrant. These exhibitors are highly satisfied with virtual events and plan to exhibit at more virtual events in the future. Overall low exhibitor sentiment scores appear to mask a notable minority of exhibitors who are having a positive experience with virtual events.
To find out more about the virtual benchmarks and Explori's services click here.