17 Nov 2020
Edmonton – Shifting to Serve You in New Ways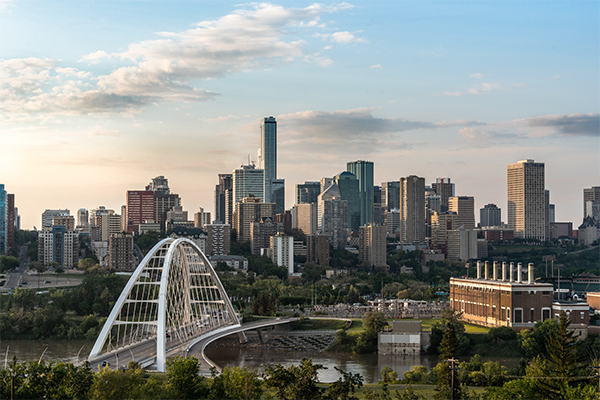 Normally, meeting planners and delegates jump at the invitation to network and learn in Alberta's northern-most city. With year-round festivals, Canada's largest sports and entertainment district, the Mt. Everest of shopping and indoor entertainment, plus its proximity to the Northern Rockies, there is something in Edmonton for all your delegates. But, unfortunately, there has been nothing normal about this year.
While certainty has felt impossible to come by in our new normal, there is a lot that Edmonton is confident about. The city is still packed to the brim with passionate and creative entrepreneurs, the citizens are still enjoying the expansive river valley system (At 22 times the size of New York City's Central Park it is the perfect place for year-round outdoor adventures), and the Edmonton All In Meetings + Conventions team is still full of dedicated event specialists who will work with you every (physically distanced) step of the way.
Although COVID-19 has forced Edmonton All In to shift gears and navigate this new normal, there have been opportunities in this shift that have helped Edmonton to shine even brighter.
With two weeks notice, the city jumped in and took on the role of playing host to the 2020 National Hockey League (NHL) Stanley Cup playoffs. For 65 days (From July 26-September 28), Edmonton was one of two Hub Cities for the event. With the hard work and collaboration of various city entities, the NHL playoffs took place within a bubble that saw hundreds of hockey players, staff members and hospitality workers and produced not one single positive COVID-19 case. Edmonton knows what it means to show up and has proved that while anything can happen on a moments notice, the partnerships that exist across the city remain resilient and will provide any event with the certainty that is needed, when uncertainty hits.
We know that you may not be able to meet in Edmonton right now, but that does not mean that you can't bring a slice of the city to your next event. Edmonton All In has been working hard to serve you in new ways. They know that the role of a great destination marketing organization goes beyond providing access to venues. The All In promise is to help connect planners with local industry experts, products and services that can help you create a more transformative meeting or event – whether in person or virtually.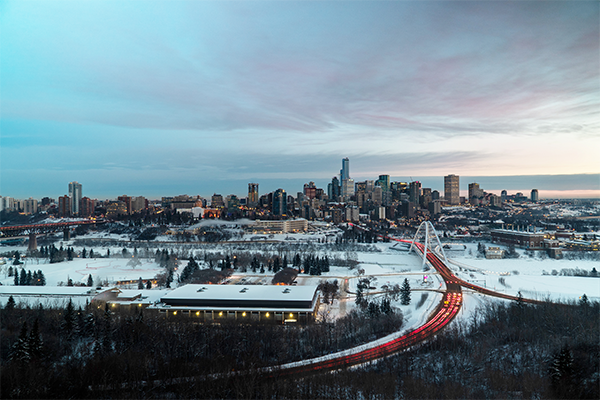 Planning for the future? The safety of events and the wellbeing of delegates has been a top priority for Edmonton All In since day one. They fully understand the depths of responsibility and the care that must be taken to ensure that every event is not only a success but is a safe place to be. Edmonton has a proven track record, world-class medical facilities, numerous GBAC certified venues, and an entire city working to perfect their cleaning and safety protocols. Not to mention, the city is a safe, affordable, flexible, and innovative choice for conferences across a variety of knowledge sectors.
In Edmonton, you have more than a meeting space. You have a city that rallies behind you.
Contact Information:
Barb Stuhl-Smith, Manager, Business Development
Telephone: 1+780.860.0395
Email: bstuhlsmith@exploreedmonton.com
Website: www.exploreedmonton.com/industry/meetings