17 Nov 2020
Discover Stockholmsmässan and the capital of Scandinavia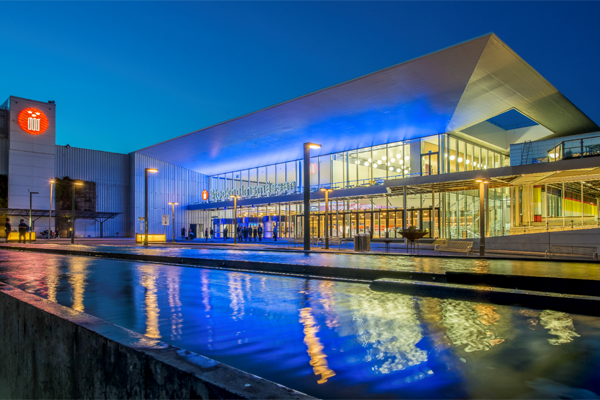 In our position as one of the leading venues in Scandinavia with hundreds of meetings, events and conferences taking place every year, Stockholmsmässan aims to work towards a more sustainable meetings industry. We take into account every aspect of environmental, economic and social impact, from a local as well as from a global perspective. The United Nations' 17 Sustainable Development Goals (SDGs), with its ambitious and universal agenda, serves as a guideline for our work. We have decided to focus on SDG 8 (decent work and economic growth), SDG 11 (sustainable cities and communities), SDG 12 (responsible consumption and production), SDG 13 (climate action) and SDG 17 (partnerships for the goals). Read more about sustainability at Stockholmsmässan.
Stockholmsmässan has an interesting history, dating as far back as the 1500s. Its location was once the home of a renowned Swedish noble family, with vast fields of land surrounding it. In the 19th century, the railway made a drastic change to the setting; suddenly the city was only 10 minutes away! The area has become an important hub for public transport and the railway is right next to the venue. The old manor remains and is today part of the Stockholmsmässan premises, offering a beautiful setting for smaller, intimate events. Its former fields have been transformed into exhibition halls and meeting rooms, connecting people and helping business move forward.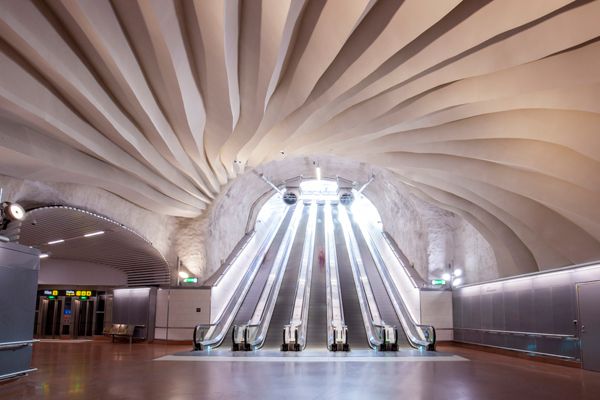 Photo by Markus Hallberg
Today at Stockholmsmässan, we offer many inspiring spaces that are flexible and suitable for all types of meetings and events. With 114 000 square meters and 76 meeting rooms, we can accommodate large numbers of people and host safe events. With large surface areas, the best possible safety measures and defined flow concepts ready to use, there are excellent conditions in place to maintain social distancing. Read more about safe meetings at Stockholmsmässan.
We have the latest technology and all meeting rooms are equipped with modern sound and lighting systems. Our strong IT infrastructure and high-speed network means we can offer WiFi throughout the venue at no extra cost with a capacity and reliability tailored to your number of guests.
In Stockholm, also called the Capital of Scandinavia, you will find the perfect blend of old and new, design and vintage, high tech innovation and tradition, green living and attractions. Where things like gender equality and cashless societies are not just ideas, but a way of life. Welcome to the home of Alfred Nobel, Ericsson, IKEA, Spotify, ABBA, Minecraft and Greta Thunberg.
Stockholm is a truly a place for everyone and so is Stockholmsmässan. Welcome to book your next event with us – now with 50% on additional fixed meeting rooms needed to maintain social distancing for events in 2021. Love to meet you!
Telephone: +46 8 749 42 24
Email: congress@stockholmsmassan.se