18 Nov 2020
Delivering world class events that are hybrid by design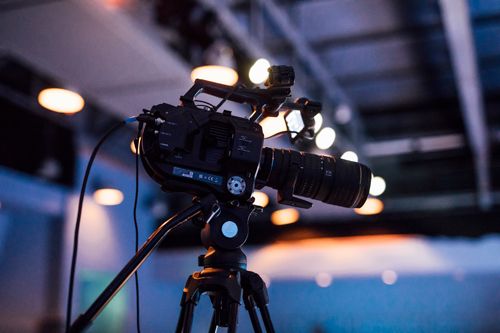 ICC Belfast, Northern Ireland's only purpose-built international convention centre, boasts over 7,000sqm event space and 20 years' experience in delivering national and international events for Association and Corporate clients including The Royal College of Nurses and AstraZeneca.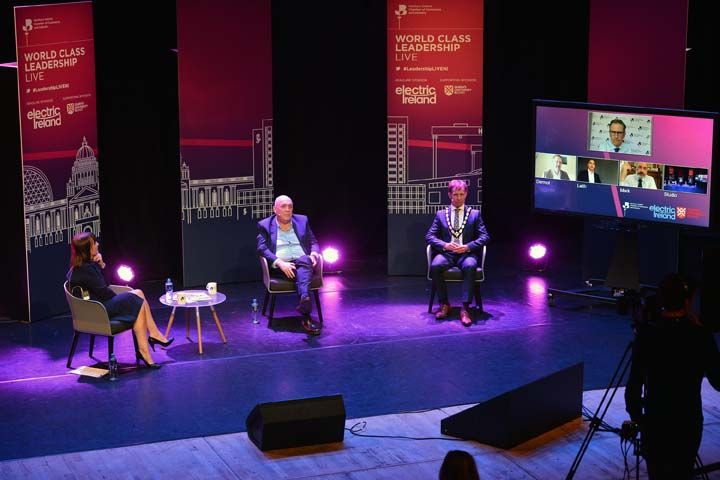 ICC Belfast's focus over the past number of months has been on business preparedness. Whilst they have advocated creating emotional connections, not just another conference for delegates for a long time, the period of forced closure gave them a chance to look at how they deliver this in a new light.
COVID-19 accelerated the venue's plans to develop their technological offering and in June 2020 the venue team delivered their first post pandemic hybrid event on behalf of longstanding client, NI Chamber.
The ICC Belfast Hybrid Studio was perfect for World Class Leadership LIVE, offering the flexibility of hosting guests both in-house and virtually. The venue's latest innovation allowed NI Chamber to communicate their message via a branded platform. Whether attending virtually or in-person, delegates were able to interact with live sessions by asking questions. Speakers delivered keynotes and contributed to panel discussions directly from the Hybrid Studio as well as from their respective bases in the Republic of Ireland, Lebanon and the United States. This was a first for NI Chamber and meant attendees benefited from a global perspective on overcoming universal issues facing businesses in the current climate.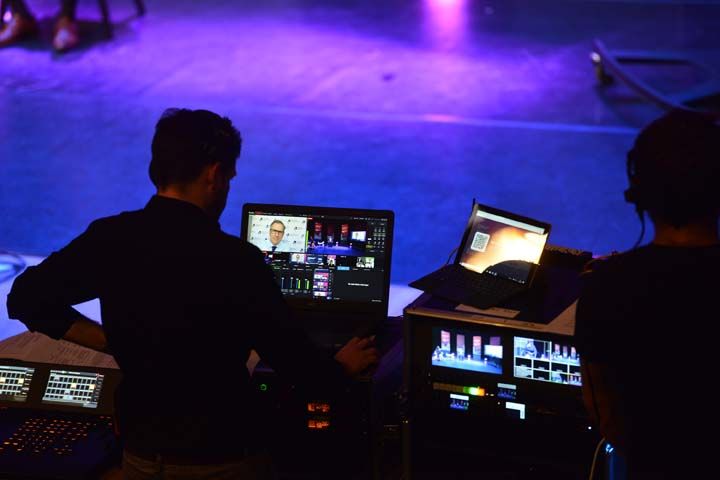 Significant investment in hardware and software made this event possible. ICC Belfast's recent technology enhancements include:
A full install of video over IP kits into every space
4K cameras and broadcast software
NDI technology to send camera feeds around the building wirelessly
Cinema 4D to create renders of all spaces and set-ups
NI Chamber's World Class Leadership LIVE is a practical example of the proactive approach taken in order to best serve the needs of clients. Associations, for whom events are the main revenue stream, have also benefitted from ICC Belfast's technological expertise. The creation of the Hybrid Studio provides a platform to keep members engaged whilst staying apart in the short- term and expand their future events by recruiting virtual attendees from across the globe.
Louise Turley, Head of Campaigns and Events, NI Chamber commented on the service provided saying, "We were delighted to partner with ICC Belfast to use the fantastic facilities of the Hybrid Studio to really bring our events to the next level, it just offers us that little bit of extra professionalism. We really wanted to continue with our leadership series despite the current situation and using the Hybrid Studio really gives us that little bit extra in terms of branding. We were also able to bring in speakers from across the world, which we wouldn't normally be able to do. Working with ICC Belfast was really seamless!"
ICC Belfast's ongoing investment in people, technology and infrastructure will ensure Belfast retains its status as a unique, vibrant and flourishing business events destination and economic impact is delivered for years to come.
Deborah Collins
conference@visitbelfast.com
+44 (0) 28 9023 9026