12 Nov 2020
Bongo's Bingo Celebrates 2019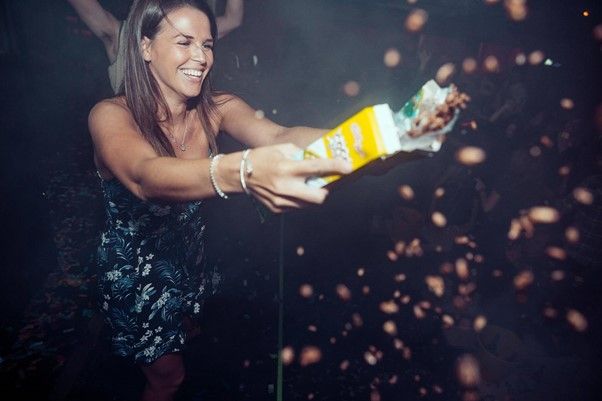 2019 has been the biggest year yet for the Bongo's Bingo team, having just celebrated selling a massive 1.5 million tickets worldwide, the revolutionary party phenomenon are quickly becoming a household name and are well underway in becoming the leading interactive and immersive night out, not just in the UK but internationally.
Now in over 35 locations worldwide, including London, Sydney, Ibiza, Dubai and Paris, expansion has been massive for Bongo's Bingo this year. The shows have taken themselves to all corners of the globe in 2019, having completed 3 tours of Australia, a full summer of shows at the famous Ibiza Rocks Hotel and a relaunch in Dubai's iconic Atlantis, The Palm hotel.
The goal for 2020 is to continue leading the way in the experience economy across the UK and beyond. Bongo's Bingo is very much at the forefront of the UK's experience economy, heralding a new wave of desire for unique experiences rather than just the standard nights out in bars and clubs that have become all too familiar. Bongo's Bingo is proud to offer customers a show that cannot be replicated or found elsewhere, offering everyone a wild escape from reality for a few hours where life's worries and stresses can be left at the door. Keen to continue spreading the highly contagious Bongo's fever, plans to grow the brand even further in 2020 are already in place, with the ultimate goal of cracking America very much a priority.
For those yet to discover the unique Bongo's Bingo, it is an outrageous combination of an immersive live show, an all-inclusive party and heads-down game of bingo. The traditional and very much-loved quaint pastime is completely spun on its head and turned inside out again, and whilst bingo is still the very core of the show, players are plunged into a crazy few hours of pure escapism. Rave rounds, dance offs and insane prizes - think fluffy pink unicorns, Henry Hoovers, mobility scooters and wacky waveys - are just a few of the things setting Bongo's Bingo apart from the average night out down at the bingo hall.
The sensational Bongo's Bingo are excited to begin a brand-new year which is going to be its biggest yet, both on home turf and around the world.