29 Apr 2021
Benchmark Collective are Rebook Ready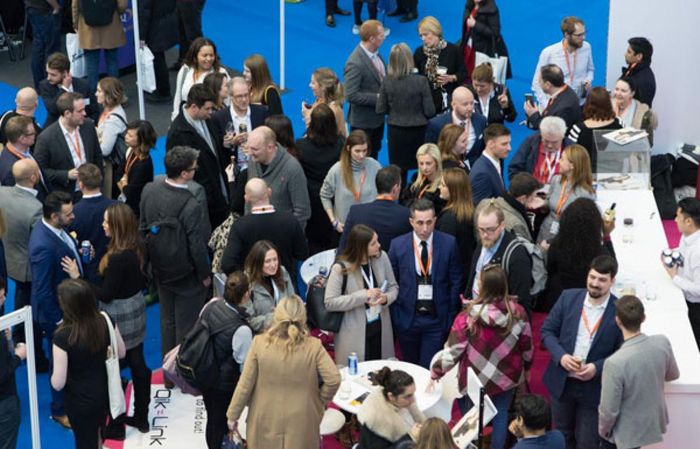 Who is chomping at the bit for a live exhibition? If you work within the events industry, then you'll have got these dates firmly in your diary...June 22-23. Yes that's right, International Confex of course! One events supplier that is ecstatic for live events to return is Benchmark Collective, who have recently been appointed to power up the Confex sales lounge, working alongside Mash Media's Sales team to deliver their first live event rebook post the pandemic!
Benchmark Collective, the Rebook Masters of exhibition sales are delighted to collaborate with the team, to bring their fresh approach to selling, aiding the event to go from strength to strength for future editions, delivering their unique and trusted customer care.
Helen Harlow, Benchmark Collective Co-Director, said "The Benchmark approach has always been very people and customer focused, we take the time to listen to exhibitors, to learn about their individual desires, to improve their experience and we help organisers to create a healthy rebook culture, where customers look forward to engaging with us as their trusted sales partners. Add in a huge dose of Benchmark skill, enthusiasm and empathy, we aim to deliver value and generate lasting ROI for all exhibitors. Confex 2021 will be a huge celebration for the return to live events, we can not wait to be a part of the growth of this incredible event and deliver a successful rebook for Mash Media"
So why is rebook so important in the return to live events? Benchmark Collective believes a defined and respected rebook story and culture is important to establish, it takes time and a consistent approach, customers need to believe in the process and reap the benefits of committing to the next edition onsite. The Benchmark Collective team knows this only too well, having helped transform rebooking in over 143 industries in 23 countries worldwide pre-pandemic.
During the past year, BC has worked hard to establish partnerships with other key industry players to enhance the sales experience they deliver for organisers and their customers. One such player is of course Crowd Connected. Benchmark are partners and Master Users for their recently launched Bluebird app which will be utilised by the sales team at Confex 2021.
The combination of Benchmark's people skills and Bluebird's real time data will be a game changer for ensuring healthy rebooking cultures worldwide. When it comes to that buying decision; Exhibitors crave personalised face to face interaction and transparency through data analytics. In the hands of skilled salespeople this app provides instant insight into how every stand is performing, through footfall analytics across the entire show floor. The combination of real-time data analysis by the sales consultant and personalised customer interaction is central to demonstrating exhibitor ROI and retention.
Confex Event Director Duncan Custerson said… SUGGESTION ONLY: 'This edition of Confex is vitally important not only for us, but for the wider events industry, we have a responsibility to lead the way in terms of best practice in all areas of service delivery for our clients. We all want to ensure that our sector bounces back securely and that we move forward to secure our future and rebook is an important focus for our sales strategy. In this crucial year, we want to professionalise our rebook and focus completely on delivering the best possible experience for our clients, so Benchmark Collective were an obvious choice as partners as we trust them to support us to deliver the best possible customer service for our clients'
For further information, contact:
● Mash Media / International Confex: Duncan Custerson Event Director, dcusterson@mashmedia.net
● Benchmark Collective: Helen Harlow on +44 (0)7904 933 868 helen@benchmarkcollective.com