12 Nov 2020
After The Show Is The After Party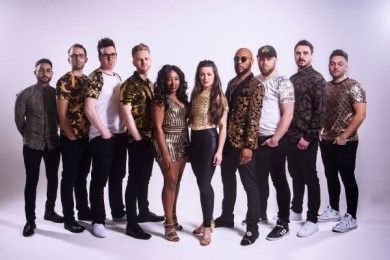 Daydreaming of 'normal' times... we all have a memory of an exhibition afterparty or networking drinks that cemented your longstanding feelings about the event. Let's face it, the face to face, glass to glass cheers's to a successful day with a new contact that inevitably escalates into a little awkward dancing and a photobooth dress up session are priceless. Particularly when it comes to cementing longstanding business relations and industry friendships that make the event sector so unique – WE MISS THOSE DAYS. International Confex had the pleasure of showcasing Jam Hot - The World's Leading Corporate Event Band at the 2020 event and they delivered. Within minutes any existing barriers barriers were down and Suppliers were doing the locomotion with buyers! This ability to read the room and tease out the inner beyonce in an audience are what set JAM HOT appart for me and why we will be seeing them again in 2021.
We caught up with the band to get a little more insight and heres what we uncovered: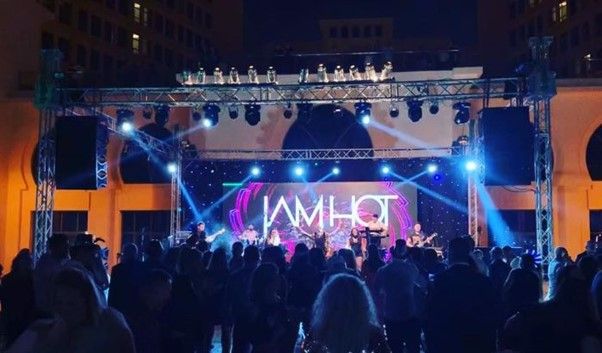 Jam Hot is a luxury 8-21 piece Corporate Showband, who travel all over the world playing their ground-breaking live show for Award Ceremonies, Product Launches, AGM's, Conferences and Exhibitions. These sensationally talented musicians specialise in creating legendary party atmospheres for guests of any nationality and in any setting, making them the 'go to' Event Band for planners in many countries. With nothing less than 5 star reviews from every single performance, and trusted by household brands such as ITV, BBC, PepsiCo, Rolls Royce and Hewlett Packard - it's easy to see why their available dates don't hang around for long.
This jaw-dropping unit is not a 'band', they are an immersive experience. Four mind-blowing vocalists with mesmerising stage presence own the room, alongside a wickedly tight backline, blazing horns and elegant strings. The fully choreographed show sees them jumping on and off the stage, interacting with guests and drawing them into a celebration that sees the dance floor constantly full, and the atmosphere truly electric. With a setlist over-flowing with phenomenally arranged medleys full of the world's finest musical artists, their incredible repertoire is loved by guests of any age and on any continent!
Jam Hot's versatility sees them regularly called upon to arrange bespoke award stings, work with unique client briefs and themes, and adapt their live show to suit any event. Their vast experience as a Corporate Event Band makes them a reliable, trusted choice for even the most challenging briefs. With a range of audio visual options available, their tour production team Artisan Productions can help with any production elements requirements, no matter how large or small.
These well travelled musicians perform worldwide. Although based in the UK, they are regularly seen hopping on and off planes to perform for events, often back to back in different countries. With years of experience dealing with demanding flight schedules and a heavy tour programme - the seasoned Jam Hot team can be trusted to deliver their 'A Game' to every single performance, night after night.
If you'd like to find out more, head over to www.jamhot.band.
Email: getintouch@jamhot.band
Phone: 08000 305 503