13 Nov 2020
A New World Needs New Approach
Neque himenaeos eget velit, tempor laoreet facilisis vehicula lectus, maecenas euismod hac ante.
A new world needs a new approach. And we're here to help you return to the new normal and to support your return to work plans. Service Graphics, the UK's leading graphics business have launched a range of products to help companies to get back on their feet.
In a recent poll, 67% of Brits said they would feel uncomfortable going to public gatherings such as sports and music events after lockdown is lifted. It is crucial that both staff and customers are given the reassurance that their safety will be protected, and that's where we can help.
In partnership with Disinfect UK, we're offering branded sanitisation booths that have been developed to be placed at the entrances of large scale events. The station has options that include automated hand sanitiser dispensers, guest counting to manage attendance numbers on site, infrared thermal imaging camera technology, and patented head-to-toe disinfection technology. Offering organisers, venues, and stadia a high volume sanitisation solution. You can be sure that everyone entering a venue is screened and meets the imposed hygiene measures before they enter, giving visitors and staff a greater level of reassurance in the knowledge that the safety on site has been increased.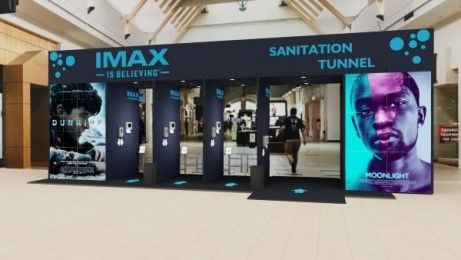 Once inside the premises, as part of our 'Return to Work' offering we can provide safe distancing stickers, signage and point of sale. As well as queue management screens and desk partitioning, PPE and sanitising stations disinfection containers and mobile disinfection units can be placed wherever you need them.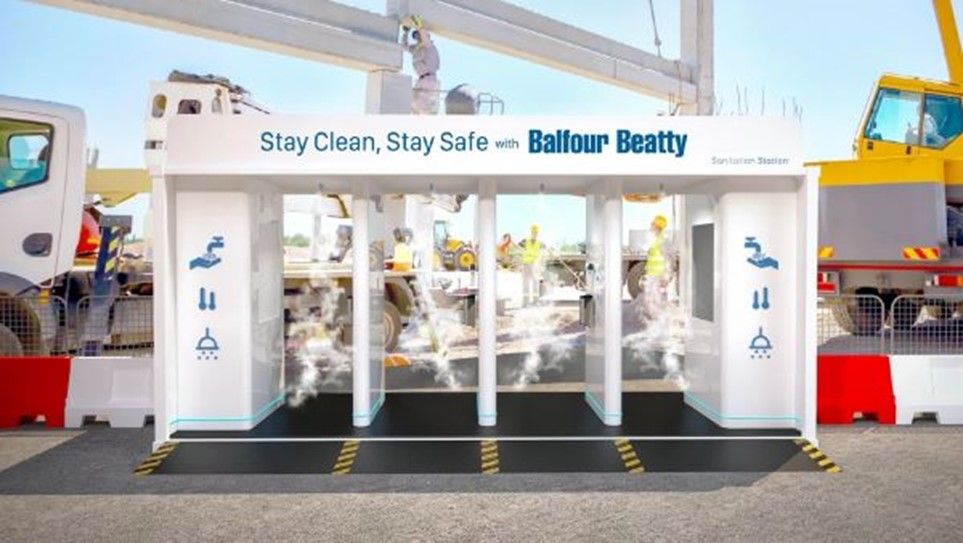 Service Graphics is renowned for creating visual experiences that connect people with brands. From the high street retailer to a major sports team to a luxury brand we have knowledge and experience from working across a range of sectors and within almost every environment to advise customers on the most suitable materials for their projects. Our return to work point of sale, posters, window vinyls, floor stickers are produced to match the customer's needs. We also offer our customers the peace of mind of providing these products with an antimicrobial laminate to help reduce the spread of bacteria.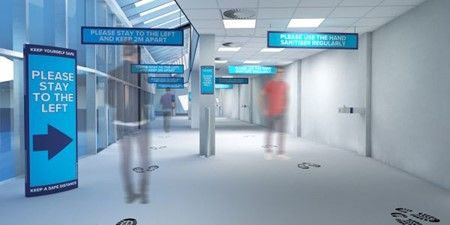 For more information visit: www.servicegraphics.co.uk
Telephone: 07970 555574
Email: Jen.morrisondouglas@servicegraphics.co.uk