28 May 2021
5 Need to Knows In Digital Marketing For Events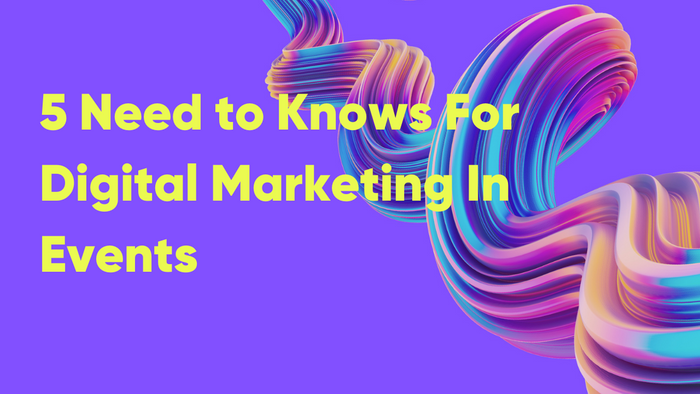 There is always something happening in digital marketing and here are 5 key topics that have been the recent big discussions for event marketers:
One of the biggest changes to Facebook advertising comes on the back of the iOS 14 update.
How is iOS 14 Impacting Event Marketing Campaigns on Facebook?
Delayed Reporting
There will be no support for reporting in real-time for iOS devices and there may be a delay for data of up to 3 days.
No Support for Breakdowns
There will be no support for delivery and action breakdowns including age, gender, region and placement for neither app nor web conversions.
Attribution Changes
Rather than setting the attribute window for new or active ad campaigns at the account level, this will be set at the ad set level. Additionally, for active campaigns 28-day click-through, 28-day view-through, and 7-day view-through attribution windows will not be supported.
For inactive campaigns, you will still be able to access historical data for attribution windows that are not supported anymore through the Facebook Ads Insights API. The legacy account-level attribution window will still be used to report for the inactive campaigns.
Audience Sizes will Reduce
Not all data will be collected from iOS devices and we anticipate that not many Apple users will agree to data being shared. As more users will likely opt out of tracking on iOS 14 devices, app connections, app activity Custom Audiences, and website Custom Audiences may reduce in size.
Find out more about what can you do to make sure you keep on top of the latest updates here.
As live events are returning, so are our live event marketing strategies. Whilst the world has gone virtual, geofencing has been limited - but with live events returning across the globe, you can now use geofencing for competitor events, exclusive sponsorship for your own event or for any key physical locations you want to target.
Any in-person location that might be of interest to our clients can be targeted. Through using various technologies based on people and location based marketing, we can reach over 1 billion users per month globally. Pre-set and custom locations down to 1 metre radius can be used to ensure that you are using the most accurate location targeting.
We can run ads programmatically to these users based on where they will be and also after they leave the event, controlling performance based on impressions, clicks or conversions.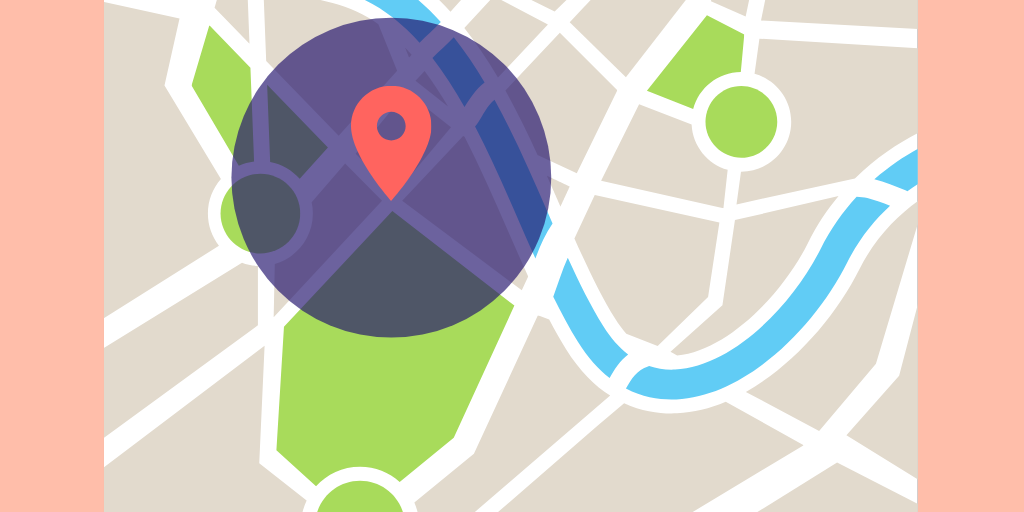 Some ideas for how to use geofencing:
You have a live event coming up and you want to sell out the advertising space at the event to your sponsors and competitors. This is a great way to provide additional exposure at the event and give your sponsors deeper engagement with your audience.

You have various competitor events coming up and would be interested in reaching their audience.

There are key areas in a city such as universities, sports arenas, retail areas or anywhere else that may be of interest to you.

You want to reach the audience in the days after an event – generally 30 days post show.
3. Preparing for a Cookieless World
Advertising, privacy and data capture is changing. Cookies are being finally phased out over the next 1-2 years – we are already starting to feel the impact from Firefox, Safari, In app usage and Facebook IOS 14 Update. This has come as no surprise to the world of ad tech from cookie blockers starting back in early 2000's, changes in browsers, followed by GDPR and finally Google and Facebook announcements in early 2021 which were the final nail in the coffin.
Google has now explicitly stated "that once third-party cookies are phased out, we will not build alternate identifiers to track individuals as they browse across the web, nor will we use them in our products."
How do we remain engaged with our audience when cookie based marketing disappears?
Focus on first party data

Consider using a data onboarding platform

Get on board with ad platform alpha and beta programmes

Invest in social & contextual advertising

Don't freak out .. do you really think the ad tech giants are going to let that slice of the pie just go?



4. Programmatic Advertising for Event Organisers
The world of programmatic can be overwhelming at the outset. Whilst programmatic is a more expensive channel due to the additional technology and management fees, there are definitely ways in which it can be used to help produce great results for your event.
What is Programmatic?
Any ad buying using automation or software as opposed to manual process – pretty much all paid media, using algorithms over human resource.
Channels for Programmatic Advertising
Source: https://www.visualfizz.com/
Some Key Facts about Programmatic Advertising:
It is the automated process of buying and selling ad inventory through an exchange, connecting advertisers to publishers.

It is the real-time buying and selling of ad inventory through an automated bidding system.

It includes ad slots for digital out-of-home (DOOH), online, streaming, TV, video and voice ads.

Programmatic advertising uses a program to purchase ad slots on publishers' websites

The artificial intelligence (AI) powered algorithms evaluate users based on their behavior, demographic data, cookie data, and other criteria to determine which ad should be shown to each user.
Some points to keep in mind:
Programmatic offers access to premium publishers

You can used objective based bidding so can be focused on conversions/CPA same as any other channel

It offers more audience targeting at a deeper level, including additional first and third party options

There are more creative options available to you

Typically for events we use DV360 which allows us to build our an event industry specific prospecting strategy, coupled with first and third party audiences and rich media creative to produce performance driven campaigns
During Covid, our clients have constantly looked for ways to bring back revenue using digital. Audience Extension allows you to drive revenue using your already gathered data and connects exhibitors with their target audience. Audience Extension sends traffic to your exhibitors' websites, using existing data, for example previous show visitors. This ensures high-quality audience exposure for your clients and generates a strong return on investment, purely through digital.
Audience Extension is powered by machine learning built to serve your message to the right audience. Unlike traditional tactics of email, direct mail, print, SEO and organic posting, where you just hope it will.
What are the benefits of Audience Extension?
Strong source of additional revenue

Allows your exhibitors to connect with your audience year round

Scale across all your exhibitors to drive digital revenue

Leverage your web audience via remarketing, 1st party and lookalike audiences

Remarketing Lists are up to 540 days – use this to advertise year round

Ensure high quality audience exposure for your clients

Simple reporting makes it easy to scale
Reach out to the Tag Digital team to learn more about how to prepare and move forward with your event marketing strategies.
Keep up with the latest on event marketing from Tag Digital's social channels: