12 May 2021
4 Ways Augmented Reality Increases Event Traffic and Leads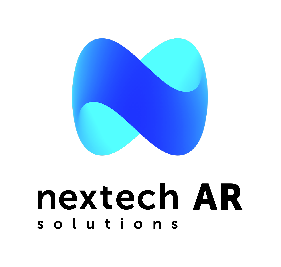 Whether in-person or virtual, key event goals remain attendance and qualified leads, so how do you stand out?
Even when we can all hop on a plane and enjoy walking a show floor booth by booth, almost three quarters of planners (71%) plan to continue to employ a digital strategy to maintain their virtual audience once they return to physical events. (EventMB, 2020).
As you're shaping your new digital strategy, adding augmented reality provides an important vessel to highlight and showcase critical content to increase your lead conversion – before, during and after your event – in a playful, engaging way.
By transforming in-person events into immersive virtual or hybrid experiences, your ability to reach different geographic locations will expand, along with your audience. With 87% of event creators planning to use augmented reality (Eventbrites Pulse, 2018), the opportunity to stand out by adding a personal touch to reach the right audience at the right time is now.
Consider the following:
1 – Human Touch: Holograms
Virtual doesn't have to mean providing an impersonal, isolated experience for attendees. In fact, personalization through visualization is more important than ever to cultivate engagement and participation. Imagine receiving an invite or show offering from your CEO who just happened to beam straight into your living room. It's harder to ignore an entertaining person standing in front of you than it is a bunch of dull PowerPoint slides.


TRY IT YOURSELF!

Step 1: Download the ARitize App here.

Step 2: Scan the QR CODES in the video, using your smartphone.

Step 3: Beam the augmented reality human hologram into your world and turn up the volume to hear a special message! Enlarge or decrease the size of the human hologram to fit your surroundings.
2 – Launch Products: Showcasing Large and Small Things
AR helps create a sense of wonder through interactive storytelling, for companies and products large and small. Launching and showcasing new products, especially the heavy ones – an average car or big-ticket item can weigh up to 1500 KG – can be prohibitive when you factor in the event freight and hauling costs. The crating, shipping and drayage alone can cripple smaller organizations who may never have the reach to tell their story as they're relegated to a 10x10 booth at the back of the hall. By using AR, streaming products online levels the competitive playing field and pulls a wider audience into the conversation.
3 – eCommerce: 3D web AR
Nowadays customers have their pick of multiple vendors selling the same products, with price no longer the only deciding factor. They want more in a way that matters to them. So how to you capture their attention and your share of wallet?

Using 3D web augmented reality to create exciting and compelling shopping experiences that drive customer interaction and enhance conversion rates. Nextech's AR solutions are viewer ready and can be experienced in any regular browser without having to download any special software or apps.
Enhance customer engagement: Get up to 2000% more customer product engagement time using 3D/AR on your website.
Increase 'add to cart' rates: See up to 400% more view to cart conversions with AR versions of your products
Reduce product returns: Diminish buyer's remorse before it happens. Reduce your product returns by up to 50%.
4 – 3D Booths: Contests and Gamification
Like in-person events, virtual booths need to provide an engaging interactive customer experience. Once you get people to your booth, you need to get them excited about being there. Everybody loves some friendly competition. Use AR event technology to create 3D booths, driving engagement through virtual prize wheels, scavenger hunts, and social media contests while showcasing your products and services.
Technology will continue to evolve but content will always be king. Attracting an audience and holding their attention are two wildly different things. Good event planners know the difference and focus on content and how to increase engagement. The marginal or indifferent ones slap together some messaging and stack up a speaker lineup based on their own interests and not the audience before trying to bore you to death by PowerPoint.
Augmented reality provides a unique and affordable ability for everyone to communicate in a way that increases engagement through a playful digital experience, providing the best opportunity to gain, and convert, qualified leads.
The time is now. Don't miss your opportunity to stand out.