10 Feb 2021
2021 Vision at Tekk Group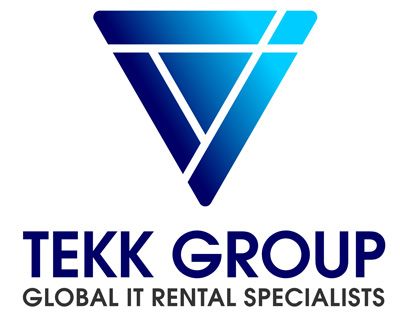 We've all heard of '2020' vision and the optimistic plan for what the year would accomplish in terms of world peace, artificial intelligence and global growth. While Tekk Group did manage to accomplish many of our goals and even some unexpected ones (See More About Those Here) , 2021 is a new age. So, let us introduce you to the Tekk twenties…
With International Confex going ahead in June, we are so pleased to be part of getting the industry going again. Previously, we have played a major role in helping event organisers and venues, businesses and even youth clubs re-open with confidence and Confex will be no different. Using our ScanTekk Fever detection devices not only can organisers have the peace of mind of a fever free venue, but as an attendee you can feel confident that Confex have taken every step necessary to make sure you're looked after. ScanTekk is a quick and easy to use device that uses artificial intelligence to detect high temperatures and alerts users accordingly, with the capability to check masks are being used and prints of pass certificates, making sure all bases are covered.
Tekk Group decided to reflect all of this growth and excitement with a fresh re-brand. Head to Our LinkedIn to find out more about how this in-house design personifies our hard-working team who have helped with pandemic relief efforts throughout the last year by helping to feed and bring families together virtually. This re-brand doesn't stop there, our new UK HQ is well underway, and we can't wait to share it with you.
Another way in which TG have been helping to relieve the pressure on families and schools across the UK this year is our reduced monthly rate devices to assist with remote learning. Already proving a great success we are proud to be part of keeping Britain learning and connected wherever we can. Tons of schools are already hiring devices on flexible time scales, with advanced security and pre-installed apps and as Micklefield School in Surrey pointed out their devices 'were all delivered within 48 hours of placing the order'.
Tekk Group also want to keep optimistic, which is a major reason why we support Confex and Conference News' effort to encourage us all to Meet Out To Help Out when safely possible. In the past, our client base was surrounded by global commercial events so silver lining to those being put on hold for the moment has been getting to focus on our work with some of the best production companies in the UK. As a result, we have created production and streaming based bundles, separate pricing structures and expanded our stock to suit their needs.
Lucy Thompson
Telephone: 0800 0148 084
Email: hire@thetekkgroup.com
Website: www.thetekkgroup.com/