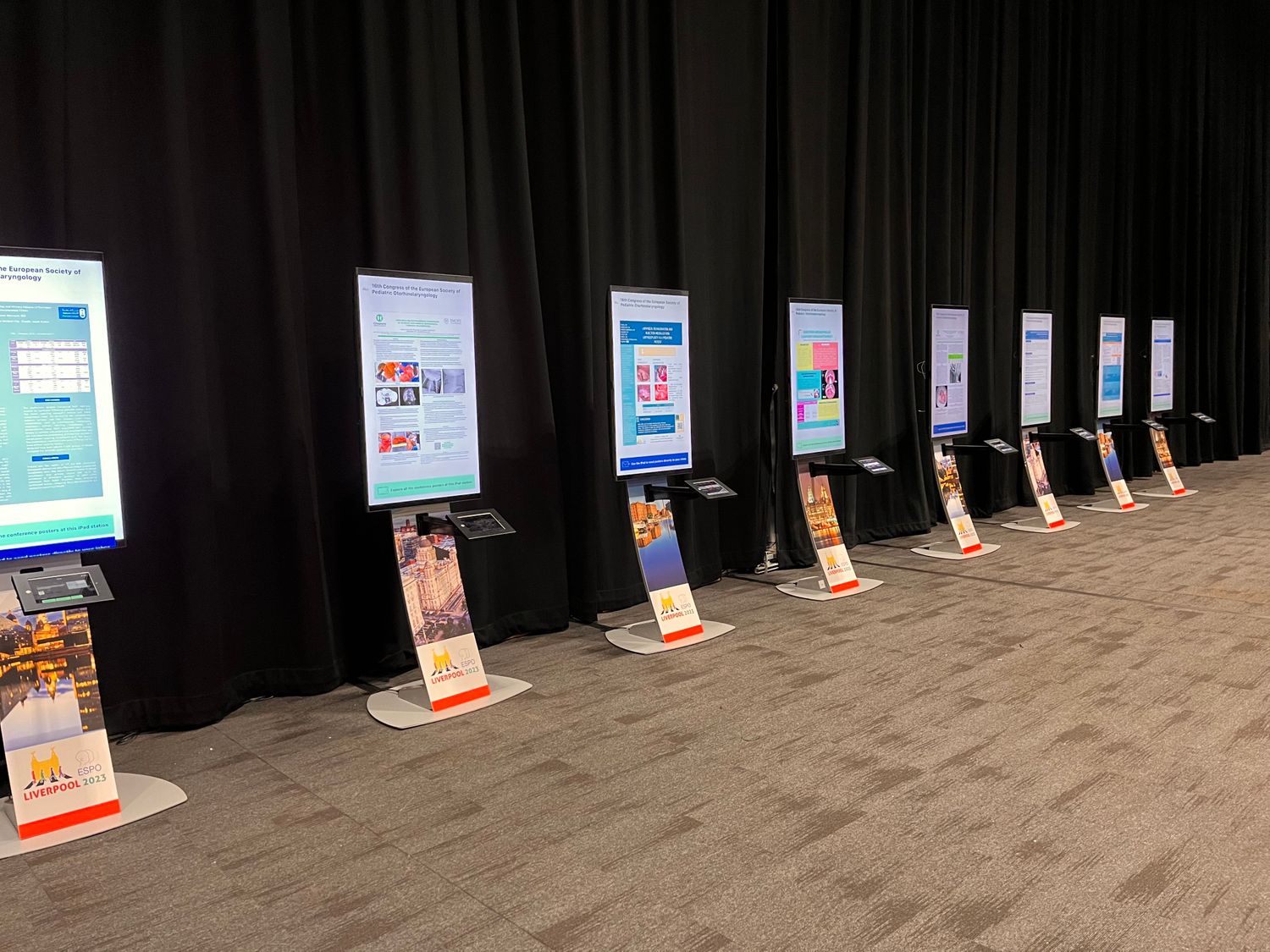 With over 20 years experience we have been supporting our clients in the UK, Europe and beyond.
In our time we have produced hundreds of live events including corporate meetings, awards ceremonies and e-Poster services to mention but a few. And since March 2020 we have successfully delivered over 100 virtual meetings.
Our in-house services include full equipment rental, full event streaming and production services,
design & editing services and many more.
We are here to help you in the planning, production and delivery of all your events.
We be exhibiting our e-Poster and digtal display systerms: -
Quality and reliability are the foundations on which we have built our EPoster & Digital Display systems. From our wide variety of in-house equipment we are able to provide a range of flexible and highly professional solutions to meet the needs of any event.
Please get in contact to discuss opportunities, arrange a demo or request an EPoster prices brochure
Address
ParaGuard AV Ltd
Unit 2 Acton Hall Farm
Melford Road
Acton
CO10 0BA
United Kingdom