Exhibit 3Sixty LTD
Stand: I24C
Design / Build
Signage / graphics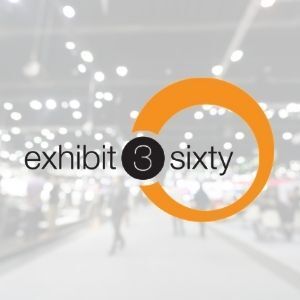 CALLING EXHIBITION ORGANISERS!
If you're ready to get your 2021/22 shows moving NOW, come and talk to us on stand I18C about our "pay as we spend" offer, with no immediate financial commitment on your part.
As your main contractor we're offering to share the risk with you and won't seek any payment until we start spending on your exhibition, hence 'pay as we spend'.
We've got the experience, our supply chains and finances are strong, and we've a long list of delighted customers.
Ready to get started? Come and talk to us on stand I18C, let's restart events together.
Exhibit 3Sixty installed key show features at the CIH Euronics 2019 event at the NEC in Birmingham. Our exhibition stand design and build included an entrance feature and shell scheme displays.

Whatever your branding we can make sure that your shell scheme and feature areas remain on brand, providing visual integrity for your entire show.
We are thrilled to announce that Exhibit 3Sixty has retained its ESSA Accredited status after completing its annual assessment this week.