Sustainability program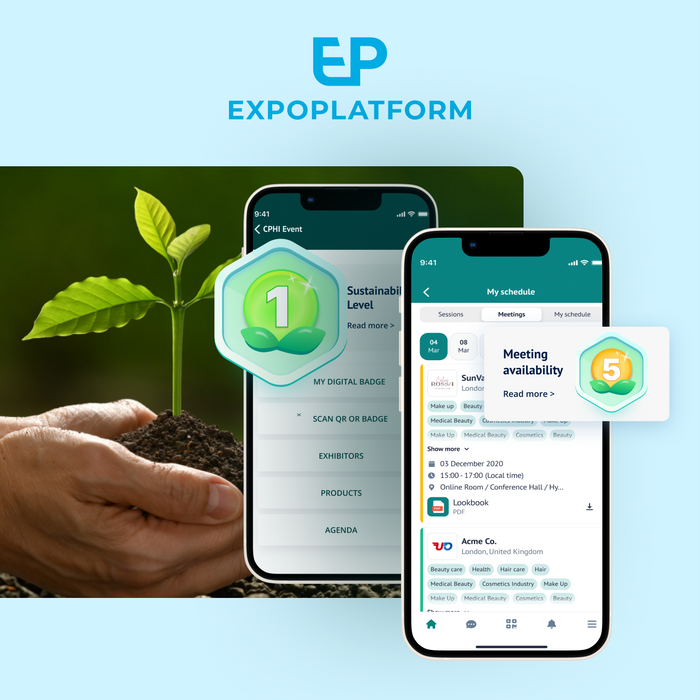 Meetings Make Trees
Every meeting made in the App we will plant a tree - co-funded by organiser.
Making carbon offsetting simple and driving engagement.
Mobile-powered events
Every step of the customer journey can be handled through the user's mobile device.
Cutting the need for all hardware, lanyards, Lead Retrieval devices, brochures.
QR for everything
Exhibitors don't have to bring catalogues or business cards.
Everything uploaded into the App automatically creates QR codes, which can be used to create engagement at the live event.