10 Jun 2021
Seeded Paper Wristbands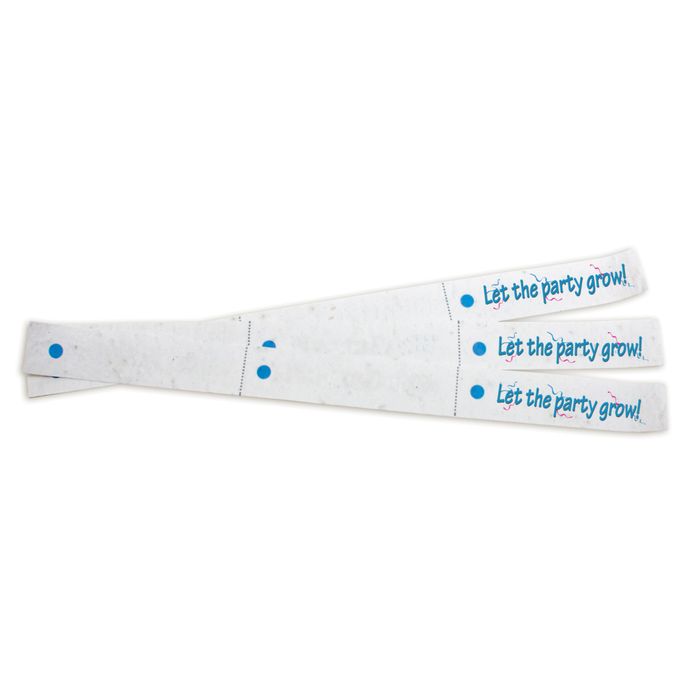 These ultra Eco-friendly products will enable you to make a choice over the "traditional" plastic or vinyl wristband. Instead of leaving plastic behind, these give your visitors a choice to either take them home and plant them, or indeed just drop them on the floor, but with zero impact on the environment.
Obviously, we are not limited to wristbands. Our seeded paper is also suitable for Invites, Cards, or indeed anything else.
Please feel free to contact us for further information about how promotional merchandise can strengthen your brand, whilst also having a positive environmental impact.