19 Sep 2023
Handmade Gold Teardrop on base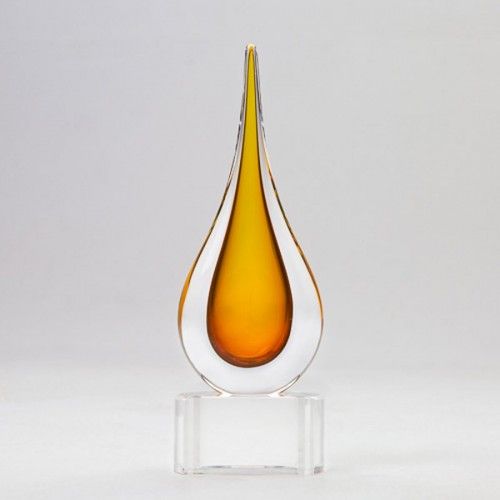 Handmade in the UK, these crystal awards provide a different option for rewarding success. The base has a facet on the front for engraving. Available in several colours.
Size
Approx 8" tall x 3" wide
Minor bubbles and swirls inherent to blown glass, and slight variation in design pattern is considered acceptable from piece to piece for hand crafted glass.