Floor Plan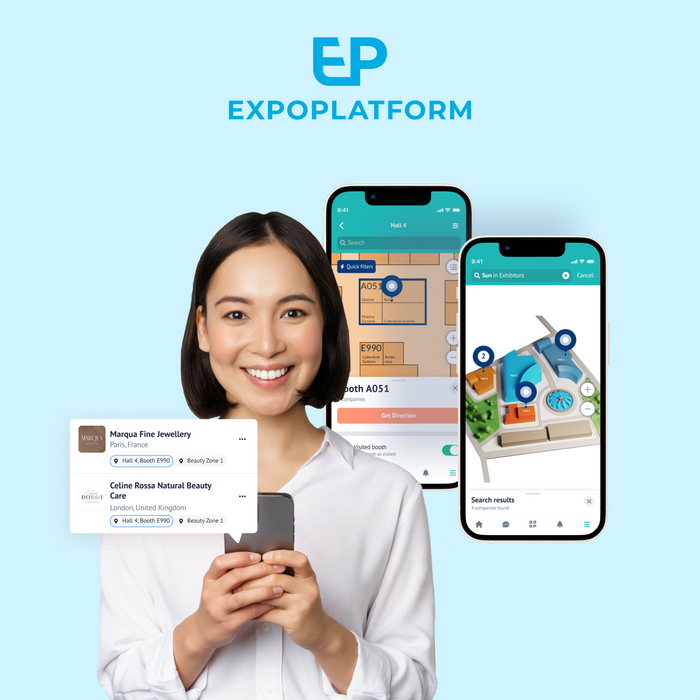 Customise Exhibitor Stands for better branding
Exhibitors can customise their stands on the map with brief information, custom branding and links to the individual profiles.
Generate engagement on the exhibitor profiles
Drive interactions between the floor plan mini-profiles and the visitors with elements like meet, message and favourite.
Filter Floor Plan for a sorted view
Visitors can sort the venue spaces based on multiple available filters and categories to see a different view.