Exhibitor Manual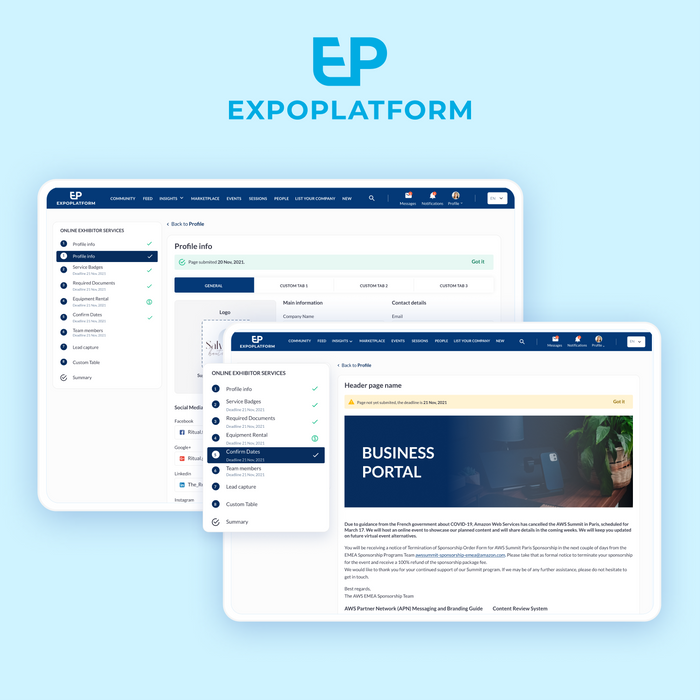 Customised exhibitor journeys for your event
Easy to create dynamic, interactive forms and multi-step pipelines to onboard exhibitors. Use the drag'n'drop editor to build unique flows using conditional logic for custom journeys.
Automated reminders and checklists
Allow exhibitors to add team members, upload key documents, complete checklists and set deadlines with automated email reminders.
Monetise exhibitors by conneceting them to trusted suppliers with ease through the webstore. Monetise upsells and collect payment through invoices or credit card payment.
Seamless event experience
Part of a seamless event experience from onboarding through to the event itself - without any messy integrations.