Event Ticketing & Pre-ordering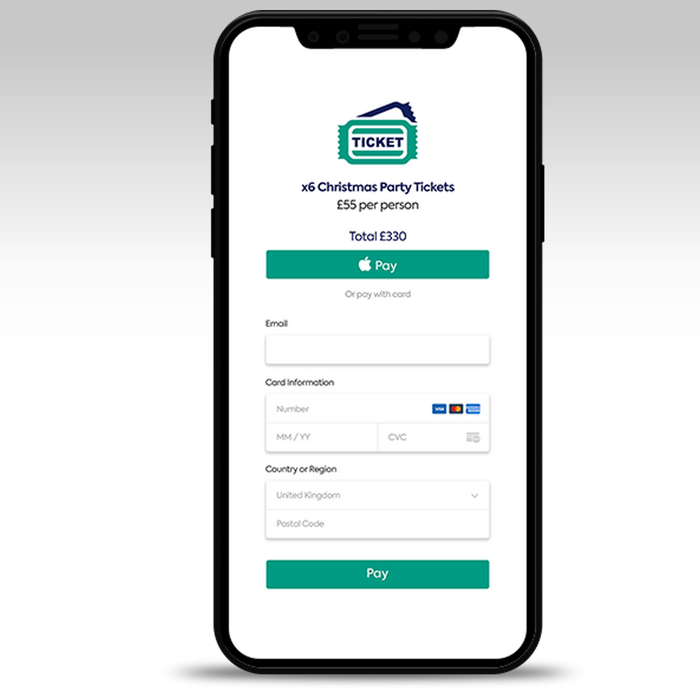 Ticketing
Different types of ticket may be required for different types of events. We offer a full range of ticket types, including general admission, early bird, VIP, and customisable age ranges can be set for child-specific tickets. Customers can create accounts and save their details securely for when they return to book future events.
Accept and Manage Group Bookings
Historically, group ordering has been torture! FanGo's group ordering functionality sends a unique menu link to each guest, clearly detailing all allergens. Clients can then simply choose, amend, cancel and even repeat orders. Your staff have complete control over both the events and guest bookings regardless of whether they are a single or multi-site venue. The system accommodates both large party bookings and small private events.
Managing Event Pre-Orders
Staff keep track of all pre-selected meals, guest allergen/dietary information, additional beverage purchases and/or drink tokens. The information is automatically collated and is easily downloaded in your preferred format.
One-off Menus & Promotions
All events differ, especially in terms of what is being offered on the food and drink menu. No worries here - a one-off menu can be created for any specific event. You can generate your own promotional codes and/or run special offers such as 2-4-1 cocktails or beer buckets. Staff can also advertise future events within your system.
Reporting
Data analysis for your venue and event is brought to life by detailed yet comprehensive reports which are easily produced, shared and saved. Reports and invoices can be emailed straight from the system.
Printing
FanGo provides a range of ticket delivery options to suit both you and your customers. These include traditional options such as box office collection and post as well as e-tickets which can be sent automatically to your customers to either print at home or simply show on a device at the event.
Scan Entry to Record Attendance
FanGo's Entry Management feature scans guests as they enter your venue. Running on any smartphone or tablet, it records entry and enables quick and easy validation of tickets. It also keeps track of guests exiting and re-entering, maintaining an accurate record of those within your venue, those yet to arrive and those who have left. The data also enables you to effectively review your events, for example, it is easy to see how long guests stayed, number of re-entries etc.