AI Powered Matchmaking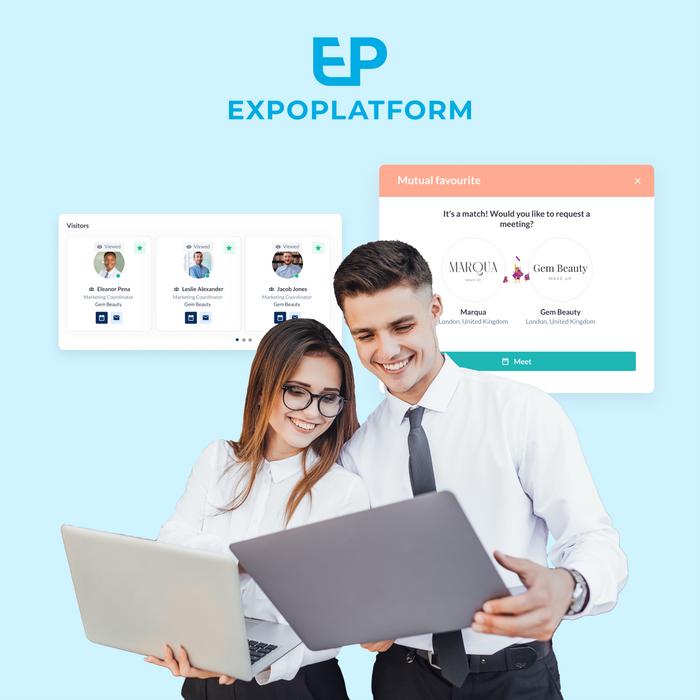 Connect attendees with Smart recommendations
Our AI powered algorithm recommends relevant products, event related content and connections with options for scheduling appointments and meetings.
Filter and improve recommendations with ranking
Visitors can sort their recommendations ranked according to their preferences. The algorithm intelligently aligns itself to the decisions taken by the visitors by improving suggestions.
Tweak rules to customise matchmaking
With the help of conditional logic, you can customise the type of matchmaking offered to attendees by creating categories and filters.
Reflect on the real-time data to analyse your initiatives
Gather insights from comprehensive data-points like meetings booked, attendee interests, and much more to uncover possibilities and calculate ROI.