365 Community and Marketplace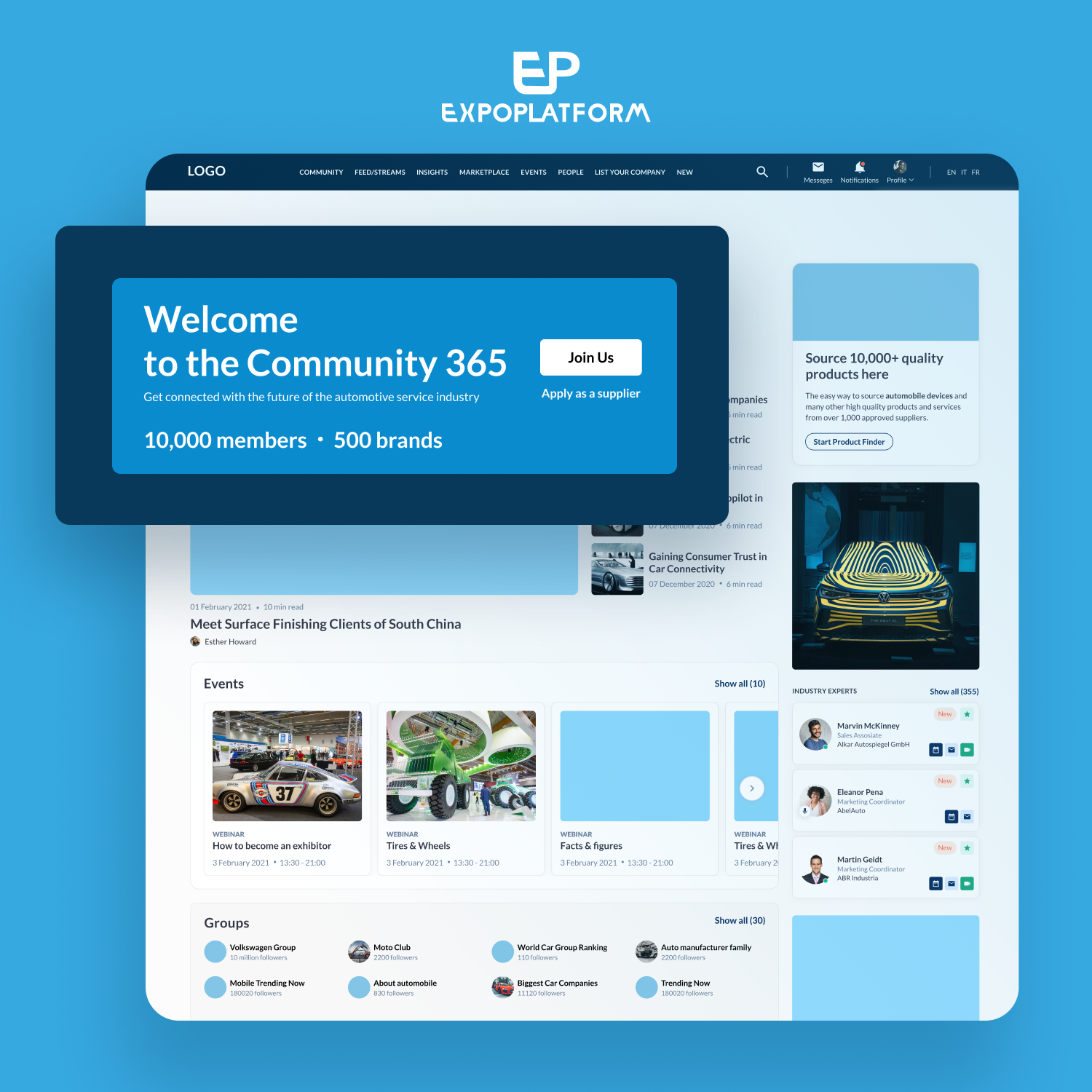 A few of the features of our new 365 Community platform include:
AI Matchmaking with our industry-leading smart person-to-object matchmaking software to make Amazon-like product and content recommendations

Content Hub to allow you to become the source of news and insights for your community. The hub brings together digital content, On-Demand sessions and products in one place.

Fully customisable design. Use our drag and drop editor to design interactive marketing pages.

Host unlimited webinars and meetups to bring the community together every week.

Create a Marketplace for your industry. Platform to promote exhibitors products year-round when a potential buyer needs them and generate leads

Buyer Lead generation through our new 'Product Finder' tendering system.
Seamless integration with your online and virtual events, so exhibitors can upload products and visitors can register one time only.

New monetisation opportunities by providing exhibitors with year-round advertising, lead generation and content solutions year-round.

Video Meetings and Messaging to connect your industry pre, during and post the event with video meetings and messaging.

Global support in 10 languages, multilingual platform.