04 Jan 2023
Wales to Host the World's Biggest Culinary Event in 2026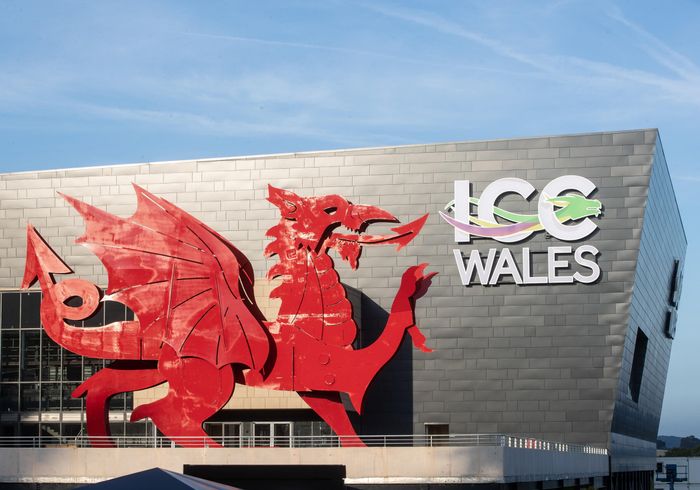 Wales to Host the World's Biggest Culinary Event in 2026
The world's biggest culinary event is coming to Wales in 2026. A Team Wales partnership has secured the Worldchefs Congress & Expo 2026 for the nation.
Wales defeated Italy 28-24 in a final vote, announced by Worldchefs, to host the global event which is expected to attract 1,000 chefs and more than 5,000 visitors from 100-plus countries around the world to International Convention Centre Wales (ICC Wales) and the Celtic Manor Resort in Newport.
The successful bid to host this event, which is held every two years, involved months of work and lobbying by the Culinary Association of Wales (CAW) and partners ICC Wales, the Celtic Manor Resort and the Welsh Government.
The congress will be held at ICC Wales, with delegates accommodated at Celtic Manor Resort and hotels in the surrounding area. It's the second time that Team Wales has sought to host Worldchefs Congress & Expo, having previously lost to Singapore by just four votes two years ago when bidding for the 2024 event.
The Celtic Manor Resort, in partnership with the CAW and Welsh Government, successfully hosted Worldchefs meetings in 2017 and 2019.
Arwyn Watkins, OBE, CAW president, said: "This is a significant landmark event for Wales. It's the culinary equivalent of Wales hosting the football World Cup finals.
"We are delighted to have received the support of 28 countries around the world, including all the home nations. I thank Worldchefs for conducting an open and transparent voting process and Italy for a fair and close contest.
"Wales has won the event on merit. The hard work starts now to maximise this huge opportunity that has been awarded to Wales. The congress theme will be 'Pasture, Passion, Plate' and how the event benefits future generations.
"We have a provisional event date of May 2026 because we want to ensure that it runs while colleges across the United Kingdom are open and that they are all engaged. That has to be the legacy of this event.
"The hospitality industry has taken a hammering in the last few years and we want to raise awareness about the rewarding career opportunities that are available within it."
Ian Edwards, ICC Wales chief executive, said: "ICC Wales is thrilled that the Team Wales partnership has won the vote to host the Worldchefs Congress & Expo in 2026.
"Our culinary philosophy is a big part of what we do at ICC Wales and hosting this prestigious event will provide a brilliant opportunity to showcase Wales' amazing wealth of produce, as well as our growing food and drink industry, to an international audience.
"With our proven track record for hosting some of world's largest events, such as The Ryder Cup, 2014 NATO Summit and last year's World Cheese Awards, we know how to manage and deliver events with passion, care and distinction."
Minister for Rural Affairs Lesley Griffiths said: "This is great news and I'm very pleased Wales will be hosting the Worldchefs Congress in 2026. It will be a tremendous opportunity to showcase Welsh produce to the world.
"I'd like to congratulate all those involved in this achievement and we now look forward to hosting a successful event in 2026."
Ragnar Fridriksson, Worldchefs' managing director, said: "Congratulations to Wales on successfully winning the bid for Worldchefs Congress 2026. The Worldchefs team will be looking forward to working with you to organise a great event in Wales."
Note for Editors:
Since 1928, Worldchefs Congress & Expo has united a global community of chefs and cross-industry innovators to network and expand their professional bonds. The biennial international gathering has been organised in 39 cities around the world throughout its illustrious 92-year history.
A hallmark event for the hospitality industry, professional chefs from more than 100 countries across the five continents network and expand their professional bonds at Worldchefs Congress & Expo.
A unique programme delivers presentations and workshops from leading experts in the industry and impactful educational programmes including the Worldchefs Educators' Forum.
Specialised events designed to uplift the next generation of chefs include the Bill Gallagher Young Chefs Forum, the Global Chefs Challenge culinary competition and an international trade exhibition.
For more information, please contact Arwyn Watkins, OBE, Culinary Association of Wales president, on 01938 555893, or Duncan Foulkes, publicity officer, on 01686 650818.