10 Feb 2023
TranslateAble is a different breed of language agency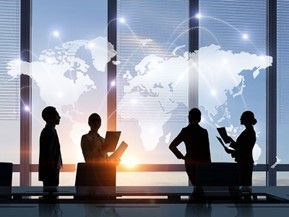 Dedicated solely to the events industry, TranslateAble works with all industry players to help them reach wider audiences and ensure their intended message reaches their target market.
Business is built on communication and TranslateAble offers the resources to make global connections, from making content more accessible and inclusive via subtitling and live captioning, to ensuring international clients feel at home in the spaces created for them via interpreting and translation.
Common Sense Advisory, a market research company specialising in the language services industry, found that over 56% of those surveyed said that having information in their own language is more important than price. This means that over 56% of consumers are willing to pay more if you provide information in their own languages.
TranslateAble was founded by an event industry professional with 20 years of global experience, as well as 25 years of language industry expertise, from working as a translator to negotiating contracts and running events in non-native languages.
TranslateAble's team of linguists help companies and individuals to communicate and engage with their communities globally, through expert language services, including translation, interpreting, subtitling, live captioning and transcription.
CEO and Founder of TranslateAble, Julia Danmeri says "All the services we offer are services we have sourced, contracted and managed during our life as event organisers, so we knew how and where processes needed to be improved from what we'd received in the past: from how the linguist is appointed to putting more rigorous checks in place before, during and after production. As we've been both the client sourcing language services and the linguist, we not only know from experience what clients need, but we also know what it takes to produce excellent language services."
Julia added "Using internal staff as unofficial translators can cause issues with mistranslations and there's opportunity cost and reputation at stake. We also see the value of providing services in people's native language and not just assuming everyone speaks English. Although English is widely spoken, it is not spoken by all, which means a large part of a potential customer base is being excluded."
The agency's objective is not only to provide the resources to facilitate growth and connection, but to provide them in a hassle-free and collaborative way, so the entire experience from start to end is stress-free for everyone involved.
Please contact info@translateable.com for more information or see TranslateAble's website https://translateable.com/ or visit them on stand N40C at International Confex 2023.