15 Feb 2023
Silent Seminars announces new European partnership with AV specialists, Abbit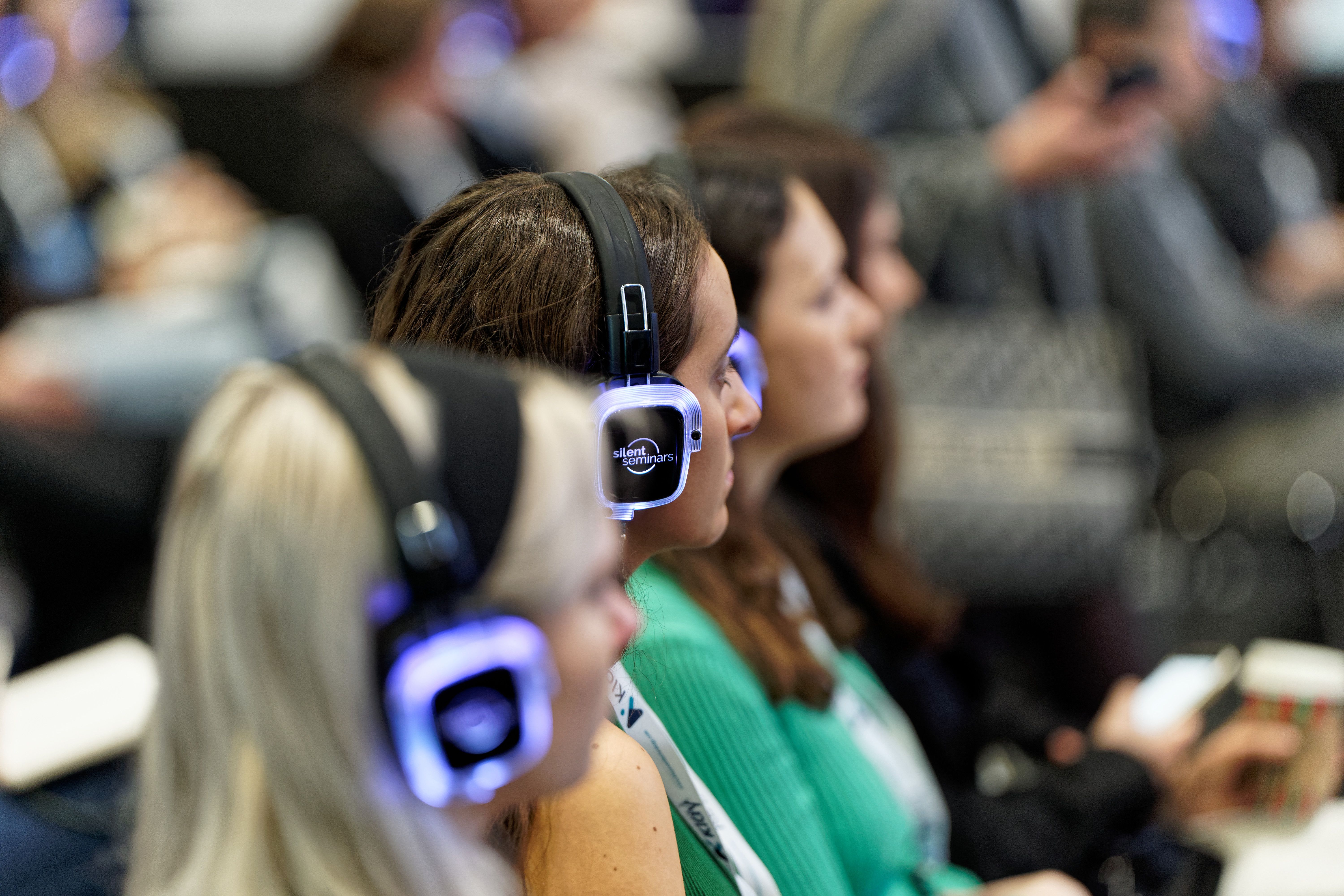 Silent Seminars, the award-winning headset technology for event organizers, has announced a partnership with Abbit, the AV specialist for events and conferences in Europe.
This partnership will allow customers to get the same great audio experience for their events, anywhere in Europe without any red tape.
With locations across the UK, Belgium and Spain, this new partnership between Silent Seminars and Abbit will make it easier than ever to provide high-quality audio at an affordable price point throughout the EU so customers can now experience the service without borders.
Thanks to the efficiency of Abbit's services and the reliability of Silent Seminars technology, customers don't have to worry about long wait times or tedious paperwork – they can get their AV needs met quickly and easily.
With their revolutionary headset technology, event organizers can deliver a consistent, unrivalled audio experience to delegates across a series of events throughout Europe, meaning event participants enjoy the same audio quality no matter where their events take them.
Perfect for conferences, events or large exhibitor booths or pavilions, this partnership means more efficient delivery of audio experiences without the need for cross-channel red tape, enabling organizers to focus on what really matters – delivering high-quality event experiences.
Duncan from Silent Seminars said of the partnership "We are delighted to have launched our new partnership with Abbit AV. It enables us to offer the highest level of service and quality that our customers here in the UK have come to expect, throughout the rest of Europe. With their vast industry experience and focus on customer service and quality, Abbit are the perfect partner to help us deliver our services right across the EU."
Partnerships are the foundation of progress. By working together with Abbit Meeting Innovators, Silent Seminars can achieve more than they could alone, especially across Europe. ABBIT is a renowned global AV supplier that belongs to the PFL Group with warehouses in Belgium and Spain.
"Not just ABBIT, but all other members of the PFL Group can benefit from this collaboration!" says Evelien Aernaudts, ABBIT's Business Development Manager. "Europe, here we come!"
The new partnership between Silent Seminars and Abbit will revolutionize how people experience audio at events all over Europe. Combining industry-leading technology with efficient service and delivery allows customers to access great audio experiences quickly and cost-effectively without having to worry about red tape or budget constraints. It's time to experience audio without borders – no matter where you are in Europe!
If you're looking for reliable audio and AV services in Europe, look no further – Silent Seminars and Abbit are the perfect partners to help make your events a success.
To find out more about Silent Seminar's technology and Abbit's services, visit www.silentseminars.com