See you there!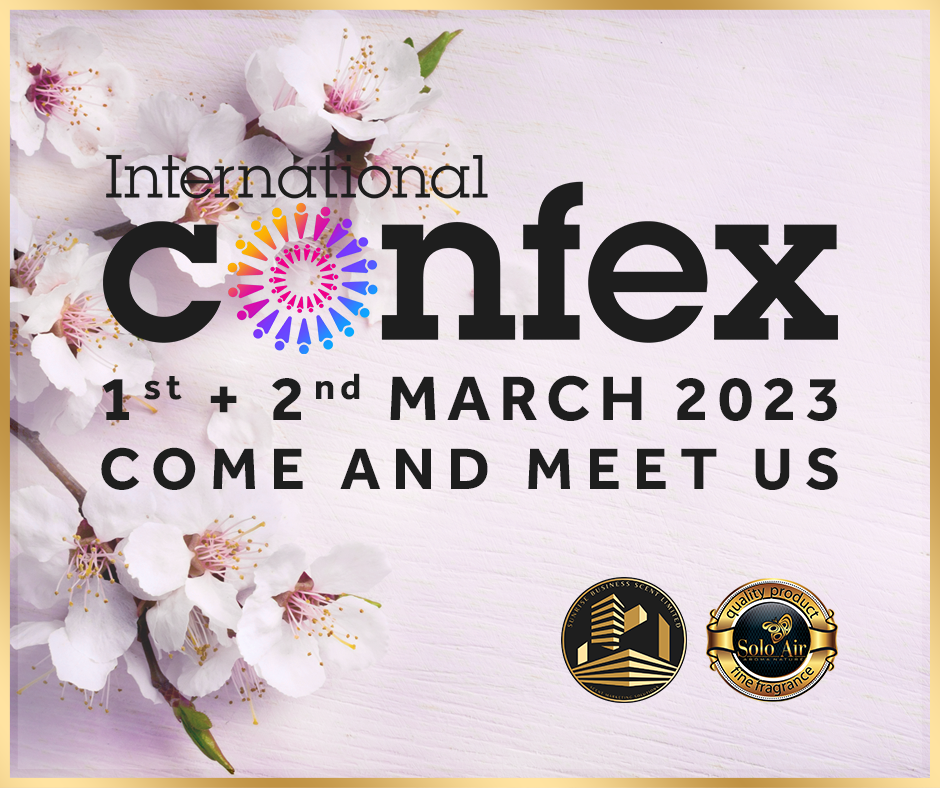 BUSINESS TRADE SHOW/EXHIBITION
London, 06/08/2022: Sunrise Business Scent Limited, One of the UK's fastest-growing scent firms situated in London and is committed to assisting businesses in all sectors to generate excellent customer experiences by using scents and fragrances that makes a lasting impression.
­We provide a wide selection of WIFI-remote scent diffusers for your interior spaces and ventilation systems, allowing you to uniformly distribute your brand's signature scent throughout your establishment. By creating a thematic scent experience that is in line with your brand, we help you highlight the quality of the goods and services you provide.
Sunrise Business Scent is currently exhibiting "Solo Air" at International Confex.
Founded in 2003, Solo Air is a family-owned business that has been expanding and changing throughout the years. A wide selection of ambient aroma products that have been tried, tested, and verified by Solo Air are suitable for usage in any setting. With the help of our collaboration, we can offer you a greater range of goods and smell possibilities, giving you the opportunity to create the olfactory environment you had in mind for your business.
"In addition to providing, you with ambient scent devices designed and manufactured in-house by our team, our scent marketing company is officially partnered with one of Europe's leading suppliers for scent distribution systems, devices, and fillers" -[Sunrise Business Scent Limited spokesperson]
We are inviting everyone interested in learning more about our goods to attend the venue on March 1st and 2nd when we will be hosting our exhibition with Solo Air at International Confex.
For more information about us, get in touch with us through any of the channels listed below, or visit our website. We hope to see you at the event.
SUNRISE BUSINESS SCENT
https://sbslimited.london/
contacts@sbslimited.london
+447931508885