Rocket's Middleweight Designer Earns A Silver Award @ 2022 ESSA Award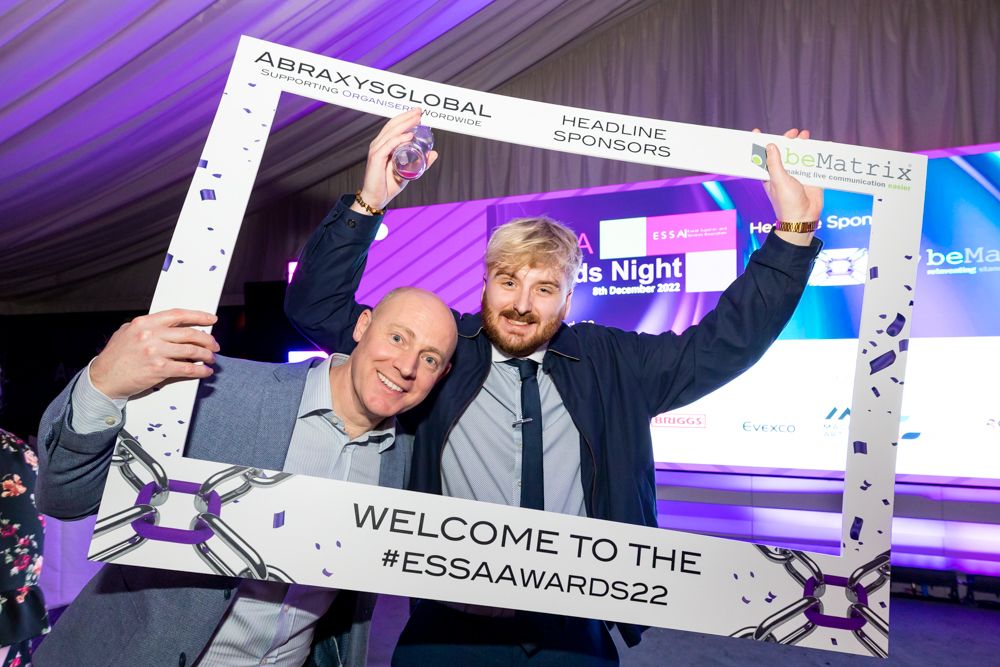 Young Rocketeer, Joe, bags himself an award!
Young people are the future of our industry and it's important to recognise their achievements. Which is exactly why our Senior Designer, Katherine, submitted an entry to the ESSA Young Person award for our Middleweight Designer, Joe Faichnie. We are super pleased to announce he won the Silver Award
Joe became a Rocketeer in September 2021, after discovering the company and seeing some of our work, he decided to get in touch to see if there were any open opportunities for him to join the design team. His timing couldn't have been more spot on, some might call it fate even! Joe and Rocket Exhibitions were right for each other, so Joe's new career began.
Like anyone joining the events industry, Joe had a lot to learn. Although he had plenty of experience in graphic design - events and exhibitions was a new industry to him. But he learned quickly and was soon going above and beyond his remit. He was quickly able to take a client's brief and design innovative exhibition stands that brought out the best in clients brands and helped them to achieve their exhibition objectives.
Just a few months into his time here, we held an internal competition. Rocket spend a lot of time designing and building other people's stands, and occasionally we get the chance to exhibit ourselves. Each of our designers were set the task of designing a stand for us to exhibit at CONFEX 2022. Joe's design won!
Nine months into his career as a Rocketeer, Joe was promoted to Middleweight Designer. Since then, he has continued to go above and beyond for clients and the team around him. Joe has stepped up and taken on extra responsibilities, and has been a fantastic link between the project management team, design team, and production team. He's a friendly and welcoming face to all Rocketeers and is always happy to help others.
We believe this is just the beginning for Joe, he's incredibly talented and we're lucky to have him as part of our team. We're excited for what the future holds for Joe and his career in exhibitions.
CONGRATULATIONS JOE!