01 Jun 2021
"Lights, Camera…Action….. INTELLIGO"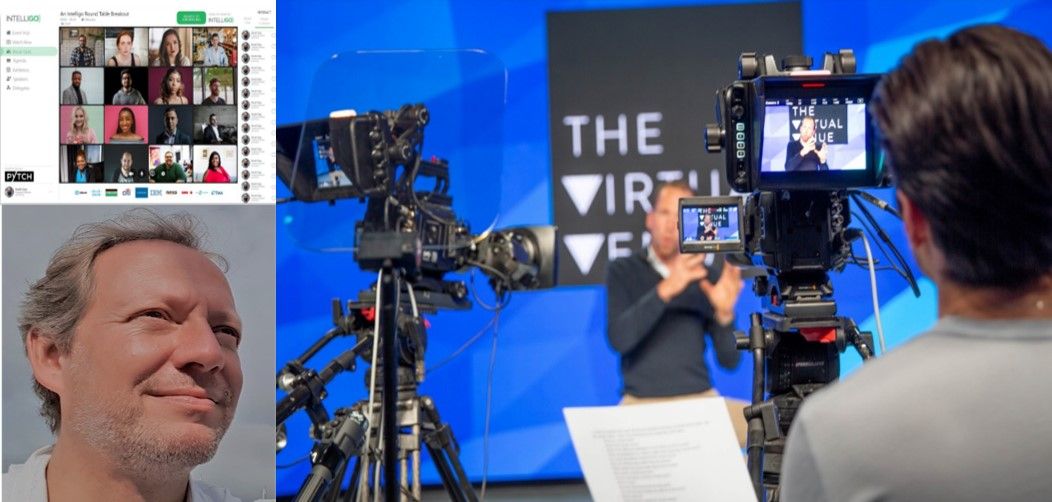 Supporting #Eventprof as we adapt to new ways of delivering events
Award winning virtual events platform - Intelligo has teamed up with Stuart Mitchell, Managing Director of Catch the MICE to head up their business development. Catch the MICE will support event planners through the virtual events process by providing a range of virtual and hybrid meeting and conference solutions for event planners in these most challenging of times for the live events industry.
Combined, Pytch and Intelligo, provide a variety of event solutions for virtual and hybrid meeting organisers. With full equipped, state of the art production studios, as well as an enviable and cost-effective virtual meeting platform, the team have joined forces with Catch the MICE to help the position themselves as the market leaders in providing innovative opportunities for UK event organisers.
Earlier this year Catch the MICE support the team at their Hybrid Future event. This one-day showcase helped to demystify the dark-art of virtual and demonstrated just how accessible it is to both event organisers and venues alike. The conference featured key-note speakers from the event sector as well as the hands-on team operators who shared practical tips on to thrive and optimise ROI in this new environment.
Johnny Palmer, Managing Director of Pytch and Co-Founder of Intelligo said we are delighted to have Catch the MICE on board, the company opens the doors to a wealth of contacts, across all sectors, who we can assist and provide innovative solutions for. We developed our Virtual Venue in 2019 and it has been so successful, we are rapidly expanding the concept to facilitate the additional demand. This coupled with our own in-house virtual event platform Intelligo, provides multiple solutions for agency, association and corporate event organisers.
Stuart Mitchell, Managing Director of Catch the MICE commented; "What has impressed me about Pytch and Intelligo, is their creative technical knowledge and their innovative approach to delivering outstanding work. They deliver unique event solutions based on years of knowledge, yet always strive to be different and pioneering. After such challenging times for the live events industry, it is refreshing to see a team who offer a solution to event organisers as we all navigate our way back to live events."
For more details or for information relating to Intelligo please contact the team at stuart@intelligo.events