19 Dec 2022
Identilam & sister company ID&C find solutions for Polo in the Park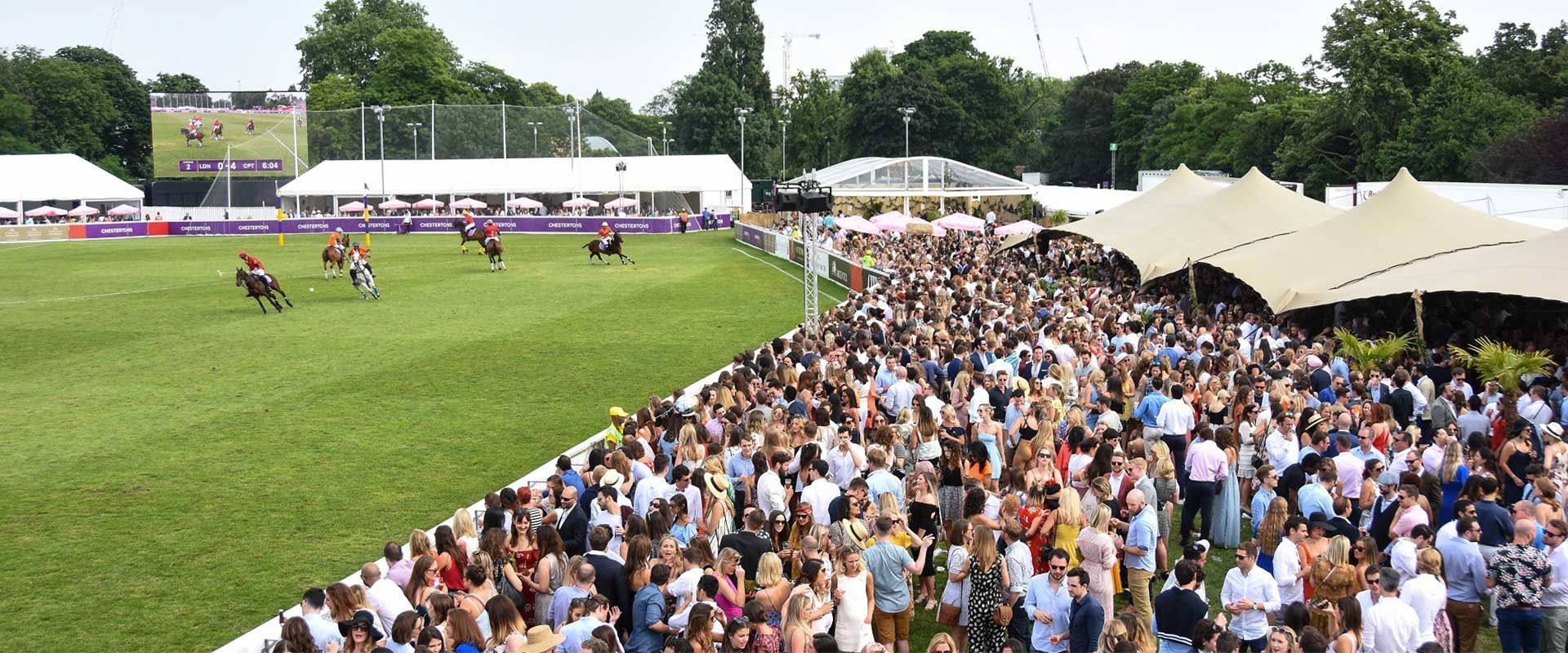 Sister companies identilam and ID&C both supplied the prestigious Polo in the Park, ran by Sportsgate.
Build Phase
For the duration of the 2-week build, an ID&C barcoded wristband was issued to scan in and out of site. The coordination of staff in vehicles, entrances/exits and pedestrians made this time-consuming owed to the number of readers onsite.
Solution - identilam and ID&C will provide RFID wristbands that would be readable at a faster rate. And with the launch of identilam's new app - which can read barcodes via a smartphone camera - coordination becomes much simpler.
Wristbands for the construction teams understandably get dirty, with the entire production process across 3 weeks or more.
Solution - Bamboo wristbands have natural antibacterial properties and are also more durable than the paper wristbands. Sustainable bamboo wristbands from ID&C for the build and break teams next year would be advantageous.
Pre-Event
A fabric and paper wristband with various levels of access control were a similar colour, Polo in Park's hospitality team overlooked this although different in textile.
Solution - With identilam and ID&C have an inhouse Artwork Studio where we house customer legacy files, preventing duplicate colours or artwork for access control levels and security.
During the Event
Due to the number of stakeholders and suppliers sending multiples of ever-changing data, a CSV file had to be reuploaded numerous times. This slowed things down and was clunky when coordinating production teams in and out.
Solution - For next year we are suggesting that numerous suppliers can input details via identilam's integration partners registration system to make the event run more efficiently.
Post-Event
"The whole accreditation was a success... There's room for change, but as a starter for 10, we've been using ID&C for a while and with identilam I think it's great" Simon says.
At identilam and ID&C, we pride ourselves on how we strive to be better, and to do more for our customers.
Each event is completely bespoke, and we treat it as such.
Feedback from events like this is vital to development and innovation.
It's because of this that we already have improved tools and solutions in place to enhance and ensure the smooth running of events such as Polo in the Park.
This is where we learn to better tailor each individual event and their dynamic needs.
Request free samples, download our brochures or book a demo with our accommodating teams.
identilam.co.uk/brochure
idcband.com/catalogues