08 Jan 2023
We were delighted to welcome several famous faces through the doors of our Central Hall Westminster building last year. Here's a short recap on just a few of them!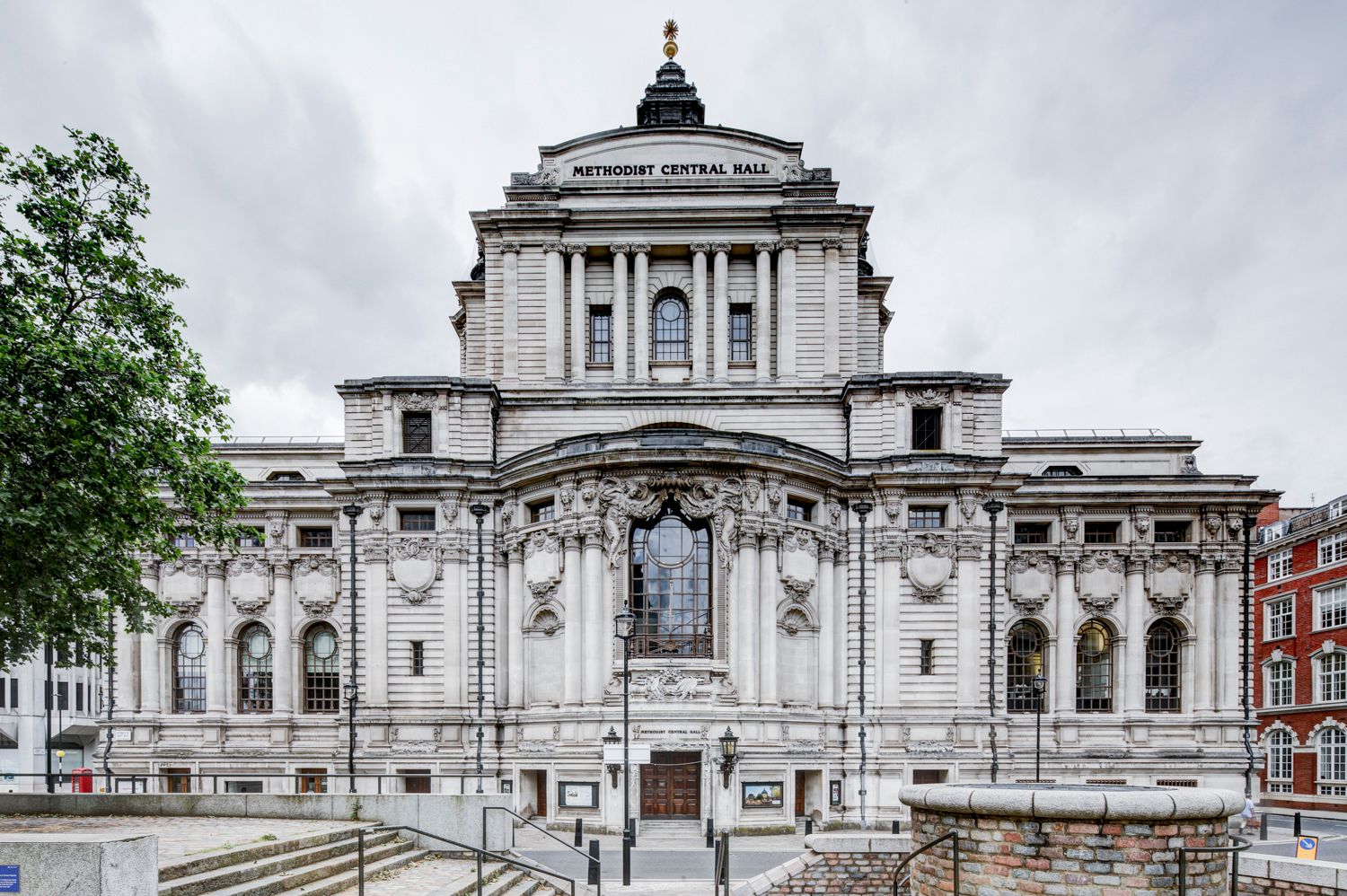 Throughout 2022, CHV was delighted to welcome several famous faces, within our Central Hall Westminster (CHW) building.
CHW was honoured to receive a visit from His Majesty King Charles this year, who attended an event in our Great Hall, meeting CHV's CEO, Sarah Ainsworth, and members and beneficiaries of Business in the Community, celebrating the 40th Anniversary of the BITC initiative.
We have also continued to host several candlelight concerts and artists within our Great Hall throughout 2022, from Hans Zimmer's recitals performed by Arva Quartet to award-winning singer-songwriter Celeste in December, all organised by leading global events company, Fever.
Photographer: Dan Ross
In September, CHW received the world's media, who covered the State Funeral of Queen Elizabeth II. News presenter Huw Edwards fronted the official BBC Broadcast from a specially created studio on our versatile balcony space.
CHW also welcomed top chefs Tom Kerridge and Melissa Hemsley, BBC Radio 4 presenter Leyla Kazim and Doctor and TV presenter, Xand van Tullekin for the Superpowers of Free School Meals conference, using our accessible Aldersgate Room.
We look forward to seeing more famous faces through our doors throughout 2023 and beyond.